Will 'Doctor Sleep' Live Up to 'The Shining' Hype?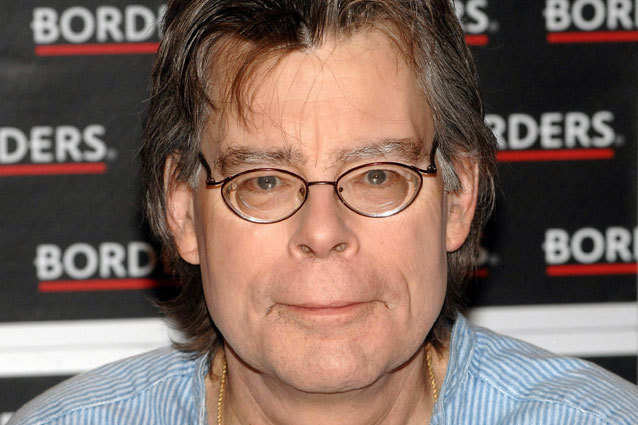 Daniel Deme / WENN
Bestseling author Stephen King is releasing a sequel to The Shining called Doctor Sleep. Danny Torrence is all grown up and has become a drunk, though one who gets visits from the remaining ghosts from the Overlook Hotel. Is it a good idea? I'm not sure about that.
Please bear in mind that King scares me and I don't want him to think bad about me saying this. Think I'm being paranoid? The guy who accidentally hit him with his van while the author was walking on the road died in his sleep like a year later. I still love your books, Stephen!
The thing is…this is a different King. The master of horror wrote what some consider one of his greatest works while under the influence of alcohol. Is he able to recreate that same sense today? He's more refined today, but there was just something visceral and raw about that first book that he might not be able to recreate today. I also hope that he doesn't have Danny write "All Work and No Play Make Danny A Dull Boy" for 500 pages.
King's legacy is rock solid, and even if this book is a dud in the selling sense. Which I don't think it will be, since people would likely buy his grocery list and send it skyrocketing up the bestseller list. Still, it seems more like a step back for him, possibly trying to get the sentimental grab. Again, not accusing you of anything, Stephen. Got all your books! Even The Tommyknockers!
I'm hoping that I'm wrong and that King hits another ball out of the park and that it's another classic. He's definitely done enough to gain the benefit of the doubt. Of course, I'm a bit of a hypocrite, since if I found out that he was doing another Dark Tower book, I'd be all over that.
I also don't want to see REDRUM written on my own wall, thanks.
More:
The Final Season of 'Mad Men' Will Be A Two-Parter
Bands Who Continued On Without Key Members
Reddit Hits On Madonna
---
From Our Partners:


40 Most Revealing See-Through Red Carpet Looks (Vh1)


15 Stars Share Secrets of their Sex Lives (Celebuzz)