Home
Celebrities
Will Michelle Obama Attend the Grammys? Your Burning Questions Answered! 
Will Michelle Obama Attend the Grammys? Your Burning Questions Answered!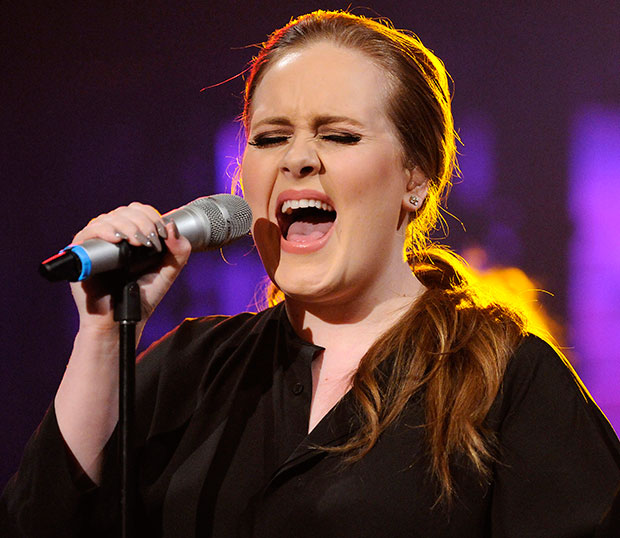 The Recording Academy has spoken, and the nominees list for the 55th Annual Grammy Awards is now set in stone. While the news of some nominees was cause for joyful jubilation — heck yeah, Frank Ocean! — the absence of others left legions of (mostly teenaged, Bieber-loving) fans heartbroken. Other additions to this year's nominations list, including an Urban Contemporary category, left us scratching our heads.
Since we're sure we are not alone in our confusion, we decided to tackle the most burning questions presented by the list of nominees for this year's Grammy Awards.
Who was snubbed this year?
Despite releasing new albums in 2012, teen pop sensations One Direction and Justin Bieber were denied nominations. Nicki Minaj and Christina Aguilera were also passed over, and many were surprised to see that Lana Del Rey's name was missing from the list of Best New Artist nominees.
What is Americana Music, and how is it different from Country Music?
We were surprised to see that country stands alone as its own genre, likely singled out due to its immense popularity, but Americana Music — the category under which the likes of Mumford & Sons, the Avett Brothers, and John Fullbright are nominated this year — falls under the umbrella genre of "American Music" (as defined by the Grammy Awards). Also under the American Music title are the categories for Bluegrass, Blues, Folk, and Regional Roots. Interestingly, although Americana is grouped alongside these styles of music, it is actually a hybrid of all the aforementioned forms of American music — the separately grouped Country and Rock and Roll included — combining influences from the lot to produce something distinct. Also curious is that the "subjugated" Americana category seems to be swiping a few of the most popular artists in the game, most formidably Mumford & Sons. Without figures like these in its grasp, Country's luster might diminish in approaching years.
What the heck is the Urban Contemporary category?
New this year, the Urban Contemporary category — which includes nominees Chris Brown, Frank Ocean, and Miguel — is a sub-genre within the R&B field. The Recording Academy defines it by saying, "Best Urban Contemporary Album is for albums containing at least 51 percent playing time of newly recorded contemporary vocal tracks derivative of R&B. This category is intended for artists whose music includes the more contemporary elements of R&B and may incorporate production elements found in urban pop, urban Euro-pop, urban rock, and urban alternative." Um, okay, sure. Thanks, Grammys, for making this unnecessarily and overly complicated.
Will Michelle Obama attend the February ceremony?
The First Lady is nominated for Best Spoken Word Album for her reading of American Grown. Is there a possibility that she will attend the ceremony? Maybe! While the odds are stacked against her — White House dwellers Bill and Hillary Clinton (not to mention Michelle's husband, Barack) have all won Grammys but neglected to attend the ceremony — there is one shining ray of hope. Former Vice President Al Gore attended the Grammys in 2007, two years before the reading of his book An Inconvenient Truth snagged the award. Michelle also attended the 2012 Kids' Choice Awards, so a FLOTUS awards show appearance isn't unheard of. Fingers are crossed on this one — imagine what she's wear!
If a song that's featuring an artist gets nominated, does the featured artist get to accept the trophy as well?
Yes! Well, if you want to get technical only "records" get awarded to the performer — "song" awards go to the songwriter (see below). But yes, the performers as well as the producer, recording engineer, and mixer all get to accept the award for Record Of The Year. Example: When "Smooth" by Carlos Santana featuring Rob Thomas won Record Of The Year in 2000, Mr. Thomas got to go up on stage.
Jack White earned three nominations this year. Where's Meg White now?
Crying, probably. Meg and Jack announced in February of 2011 that they would be retiring their band The White Stripes. Since then, Meg has remained out of the spotlight. One thing we know she's not doing now is preparing for a White Stripes reunion. Jack White said to NME in March of 2012 of a White Stripes comeback, "I would probably say absolutely not. Absolutely no chance … If we were forced to change our mind about that, I can only imagine the reason being if we went bankrupt or really needed the cash, which would be a really sad thing."
Will the name of Fiona Apple's album fit on the winner's index card?
Fans of Fiona Apple will know that Apple's currently nominated album, The Idler Wheel Is Wiser Than The Driver Of The Screw And Whipping Cords Will Serve You More Than Ropes Will Ever Do (which is up for Best Alternative Music Album) isn't even Apple's longest album title. That distinction belongs to her 1999 album, usually abbreviated to When the Pawn…, which is actually a poem more than 400 characters long. If Apple wins, I imagine they will find a way to fit the title on the card. But, considering she's up against Gotye and Tom Waits, that's a big "if."
What is the eligibility period (a.k.a.: Why wasn't Red eligible for awards this year)?
For the 2013 awards, recordings (of singles and/or albums) had to be released between October 1, 2011 and September 30, 2012. Additionally, tracks or singles from the previous eligibility period may be entered in certain categories — but only if they were not entered in said category last year. Sorry TSwift fans, Red was released on October 22. 
What is the difference between Record Of The Year and Song Of The Year?
Year after year, this is the most burning of all the questions. Therefore, we would like to answer it definitively. As such, this is lifted right from the Grammy.org FAQs page: "The Record Of The Year category recognizes the artist's performance as well as the overall contributions of the producer(s), recording engineer(s) and/or mixer(s) if other than the artist. The Song Of The Year category recognizes the songwriter(s)." So there you have it. 
Follow Abbey Stone on Twitter @abbeystone
[Photo Credit: WENN]
More:
Drum Roll Please: The Nominees for the 2013 Grammy Awards
Wait, Really? 12 Grammy Winners You Won't Believe
American Music Awards Winners' List: Did Justin Bieber Best Rihanna For Top Honors?

Kate Middleton Pregnant: A Look Back at Famous Royal Baby Portraits (PHOTOS)

Pregnant Kate Middleton Leaves Hospital After Four-Day Stay