Will Smith, Will You Ever Be A Top Draw Again?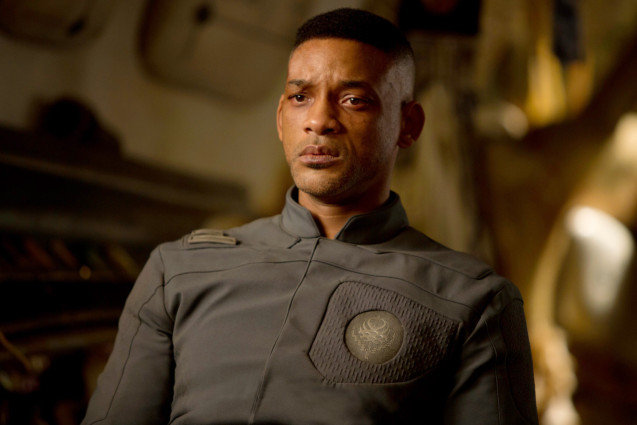 Sony Pictures via Everett Collection
Nepotism is never embraced in any work environment. It's nice for the family member receiving favoritism, but for everybody else, it stinks.
Will Smith keeps souring his own reputation by giving his son, Jaden, roles. These choice roles were nice when he was a little boy.
Who didn't enjoy The Pursuit of Happyness when Will and young Jaden overcame difficult circumstances?
Now, that act has become very stale. After Earth was a mess all over. Jaden was the star, yet it was marketed as if Will led the charge. Shady. It still managed to make more than $243 million worldwide. In the U.S., it was a colossal flop (more than $60 million on a $130 million budget).
Audiences won't accept this for very long.
Will could have got in his fans' good graces had he took the lead in Quentin Tarantino's Django Unchained. He was offered the role of Django, but turned it down.
"Django wasn't the lead, so it was like, 'I need to be the lead.'" Will said. "The other character (Christoph Waltz) was the lead!"
Tarantino made an incredible movie while Smith teamed up with his son to make a lame film.
Last year, Will could have helped reignite the sequel to Independence Day. How exciting would it be to have him on board with a new alien blockbuster? He said no. Probably not a big enough role for Jaden.
Get with it, Fresh Prince. There's nothing wrong with playing a supplementary role. Would Will turn down a part in Ocean's Eleven?
If this big-headed behavior keeps up, Will and Jaden's careers will crash harder than the alien ships in Independence Day.