Worst To Best: Avril Lavigne Albums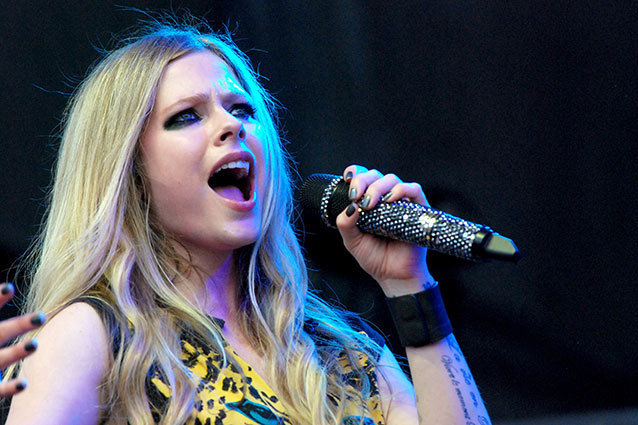 C.M. Wiggins/WENN
One of the few artists to transcend the punk pop scene of the early '00s, Avril Lavigne has gone from sk8er girl to reflective singer-songwriter to peppy cheerleader and back again during an impressively enduring eleven-year career. In the week she releases her self-titled fifth studio effort, here's a countdown of her albums from worst to best.
5. Under My Skin
Largely produced by Don Walker (Linkin Park), the nu-metal tinged Under My Skin was an attempt to establish Lavigne's serious artiste credentials. But while "Nobody's Home" remains arguably her greatest single, it suffered from both a whiney self-obsessive streak and a distinct lack of any humor.
4. Goodbye Lullaby
An album of two halves, Goodbye Lullaby began as a fairly pedestrian glossy rock affair before settling down into a far more interesting and introspective collection of songs inspired by and co-written with ex-husband Deryck Whibley.
3. Avril Lavigne
An entirely regressive but still consistently enjoyable listen, Lavigne's new record sees the Canadian unapologetically trying to cling onto her youth with a series of faux-rebellious anthems which suggest she's got a major case of Peter Pan syndrome.
2. The Best Damn Thing
Perhaps learning from the mistakes of her previous effort, Lavigne hooked up with hitmaker Dr. Luke and embraced the world of bubblegum pop on a record crammed full of 'guilty pleasures,' most notably the lead single, "Girlfriend," which sounds uncannily like the Rubinoos' power pop classic "I Wanna Be Your Boyfriend."
1. Let Go
Ably assisted by production factory The Matrix, 2002's  Let Go was a highly accomplished debut which combined melodic Alanis Morissette-esque rock and bratty punk-pop with relatable lyrics which perfectly encapsulated those angst-ridden teenage years.
Follow @Hollywood_com