Worst To Best: Kelly Clarkson Albums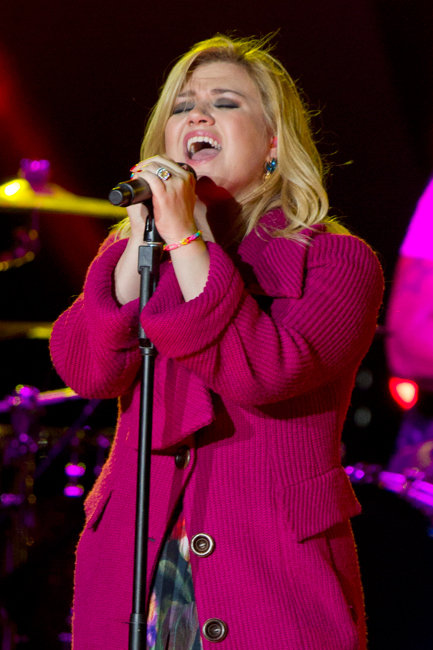 R Chiang / Splash News
Having recently scored her sixth consecutive Top 3 album with the festive-themed Wrapped In Red, Kelly Clarkson remains American Idol's biggest success story. In honor of her enduring career, here's a countdown of her first five studio albums from worst to best.


5. My December

Proving that she certainly wasn't a record label puppet, Clarkson battled long and hard with Sony BMG boss Clive Davis just to get her 2007 third album released following concerns that it was 'too negative' to appeal to a mainstream audience. While her fighting spirit should be applauded, Clarkson should perhaps have listened to the music mogul as on the whole, My December, was a shouty, tune-free and surprisingly bland affair which very nearly derailed her career.
4. All I Ever Wanted
Following the commercial disaster of its predecessor, All I Ever Wanted saw Clarkson fully embrace the pop world by hooking up with the likes of Ryan Tedder, Dr. Luke and old ally Max Martin on a hook-laden record which impressively managed to retain her personality while simultaneously and quite blatantly attempting to chase hits.
3. Stronger
Maintaining her winning streak, 2011's Stronger  saw Clarkson challenge Pink as the number one pop-rock diva in the game with another collection of self-empowering anthems and big-lunged power ballads which produced a chart-topping single and arguably her most immediate offering to date in the shape of "Stronger (What Doesn't Kill You)."
2. Thankful
Still by far the most consistently strong debut by a talent show winner, Clarkson justified her win with a surprisingly eclectic record which ventured into everything from nu-soul ("Thankful") to pure pop balladry ("Anytime") to R&B ("Miss Independent"), while also showcasing the feisty pop-rock sound that would later become her forte.
1. Breakaway
The album which transformed Clarkson from American Idol to global superstar, Breakaway saw Clarkson embrace guitars to instantly addictive effect, resulting in a string of hit singles ("Since U Been Gone," "Behind These Hazel Eyes," "Because Of You"), sales of over 15 million copies worldwide and two Grammy Awards.