Worst To Best: The Killers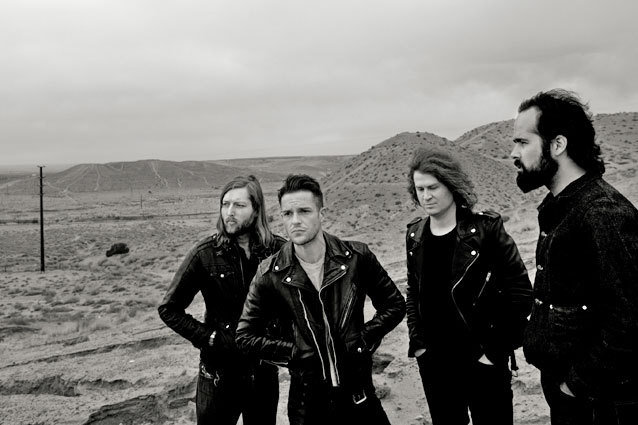 Erik Weiss
With The Killers set to release their first career retrospective, Direct Hits, next month, here's a countdown of their four studio albums, plus Brandon Flowers' solo effort, from worst to best.
5.  Crossfire
Failing to make the most of the time away from his day-job, Brandon Flowers' solo album was a disappointingly lazy affair which apart from the glorious title track sounded like it had been cobbled together from rejects from The Killers' previous three records. Let's hope he doesn't play it so safe for next year's proposed follow-up.
4.  Battle Born
Despite recruiting no less than five different producers, The Killers' fourth LP once again suggested that Flowers and co. were stuck in a creative rut with a string of overblown chest-beating numbers which were unfavourably compared with the likes of Meat Loaf and Bryan Adams.
3.  Sam's Town
A deliberate attempt by Flowers to embrace his American heritage, Sam's Town was a blustery Springsteen-esque heartland rock affair which all but abandoned the Anglophile leanings of its predecessor with mixed results.
2. Day & Age
Possibly the band's most divisive record, Day & Age saw the band hook up with Madonna cohort Stuart Price on a glossy '80s-tinged effort which ventured into everything from electro-pop to Afrobeat to jazz-funk.
1.  Hot Fuss
Home to a string of classic singles ("Mr. Brightside," "All These Things That I've Done," "Somebody Told Me," "Smile Like You Mean It"), 2004 debut Hot Fuss was a triumphant blend of new wave, post-punk and British indie-rock which instantly positioned The Killers as one of the greatest mainstream guitar bands of their generation.
Follow @Hollywood_com