'Call of Duty: Ghosts' Is Why the Xbox One Could Be Great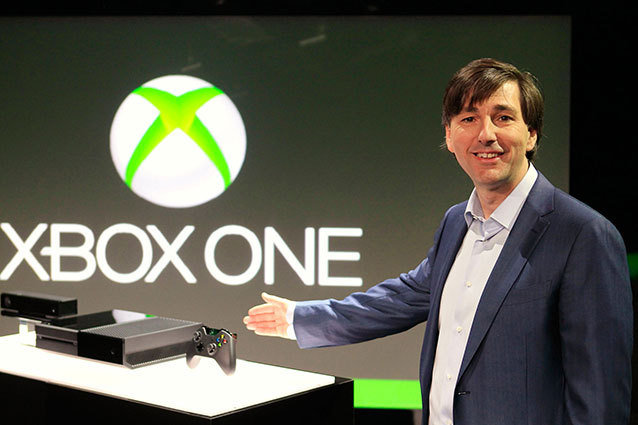 Microsoft has just gotten cool again. That's because on May 21 they announced the follow-up to arguably their most inventive product of the past decade: Xbox One, the successor to the Xbox 360. It's also a definitive argument for the relevance of immersive, cinematic gameplay even as gaming becomes more mobile — and more disposable — as app games have started to dominate the marketplace. Perfect example? Call of Duty: Ghosts, the first non-Modern Warfare title in years, launching Nov. 5 for PS3 and Xbox 360 but truly geared for the Xbox One when it launches at an unspecified future date.
Based on Microsoft's presentation Tuesday, the Xbox One is proof that only consoles can offer "appointment gaming," gaming for which you sit down and immerse yourself in storytelling and worldbuilding, not pick-up-and-play-while-on-the-subway gaming. In footage from Call of Duty: Ghosts, there was an incredible ultra-resolution to the images.
Xbox One is geared toward creating holistic home entertainment. It's meant for streaming movies as much as it is for gaming. The Xbox Live subscription service that allows subscribers — almost 48 million of them — to download movies for rental, as well as games, is incredibly lucrative, so it makes sense the Xbox One will synergize even more effectively with Xbox Live. Steven Spielberg is also developing a live-action TV series based on the Halo games for distribution exclusively on Xbox Live. The new console will also include a new and improved version of Kinect, so you can groove even more uncannily to the sight of Princess Leia in her slave bikini dancing to "Genie in a Bottle" in Star Wars Kinect.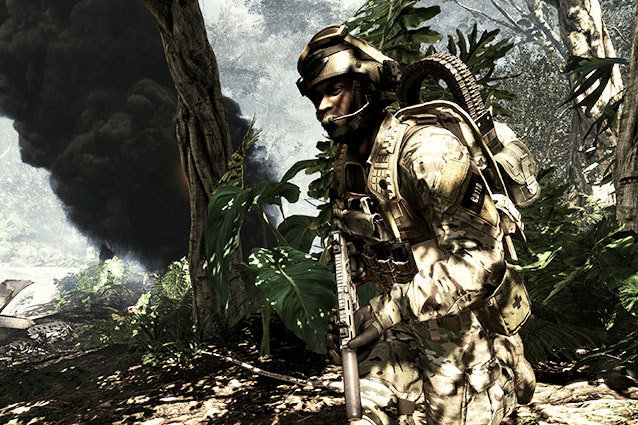 Call of Duty: Ghosts looks exactly like the perfect game for the new console. Developer Infinity Ward could easily have cashed in on their previous success with the Modern Warfare series — the last entry of which grossed over $1 billion in 15 days — but they've gone in a different direction for Ghosts. A mysterious "event" has caused America to lose its superpower status and enter a period of stark decline. Such a stark decline that the studio has to clarify that it's "not quite apocalyptic." But the richness of the images, the detail to every leaf and tree, shows just how concerned with making a cinematic experience Infinity Ward really is.
Oscar-winning screenwriter Stephen Gaghan tells USA Today, "The series of events that lead to America's slide from being the top dog in the world to being on the second tier and having someone come and eat our lunch, it feels very plausible. To create drama against that backdrop is really fun because the stakes are so high. This is like the survival of America. I find it believable." That "cinematic" quality dovetails nicely with the Xbox One's function as the nexus of a home entertainment experience and fits into Microsoft's inability to create an ecosystem of products across devices. The only question is: will audiences buy it? The Xbox 360 outsold the PS3 76 million to 70 million, though still fell well short of the Nintendo Wii's 100 million platforms sold.  Will the Xbox One and products like Call of Duty: Ghosts ensure a future for console gaming?
Follow Christian Blauvelt on Twitter @Ctblauvelt and follow Hollywood.com @Hollywood_com
More:
The End of Spoilers? New App Filters Twitter to Keep Surprises Safe
Does the New Subscription Service Mean the End of YouTube As We Know It?
Twitter Music Actually Has Really Weird Taste in Music
---
From Our Partners


Stars Pose Naked for 'Allure' (Celebuzz)


Which Game of Thrones Actor Looks Least Like His Character? (Vulture)