Review: Yes – The Studio Albums: 1969-1987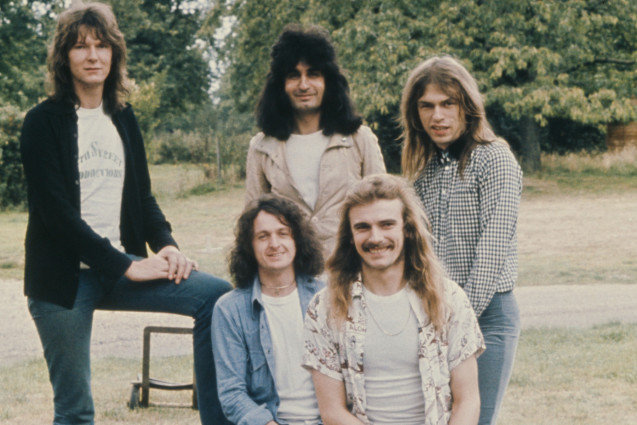 Michael Putland/Getty
With founding frontman Jon Anderson seemingly out of the picture permanently, it's about time for an anthological assessment of the classic Yes years, i.e. the groundbreaking British band's 18-year tenure on Atco/Atlantic. Towards that end, we have The Studio Albums: 1969-1987. As the group that, in many people's eyes, defines prog rock, Yes never did anything small — their fusion of rock, classical, folk, and jazz was writ large across their entire discography. On their very first album, they expanded Beatles and Byrds songs into outsized, psychedelia-tinged epic blowouts, and milestone outings like Close to the Edge found them crafting their own prog-rock mini-symphonies. 1973's Tales from Topographic Oceans was one of rock's first double-length concept albums, a single suite that initially stretched across four sides of vinyl.
Accordingly, the only way to do right by the Yes catalog in presenting it as a box set is to completely eschew moderation and go all-out. That's why this 13-disc collection is the biggest, most comprehensive Yes release ever assembled. Not only does it allow fans to follow the trajectory of the band's career from one ambitious album to the next through a multitude of evolutionary phases, each album has been given a vivid remastering, and some fetching bonus cuts are appended to each original album (all the records are packaged with original artwork in individual digipak format). And let's face it, if you're the sort who's after the whole megillah instead of just a few select reissues, you want that bonus material.
As you might expect, it's a kick to hear the band's creative process come into focus via items like a working version of Going for the One's epic fan favorite "Awaken," or to hear tunes seemingly intended for the perennially underrated Drama album that didn't see the light of day for decades. But it's just as much fun to immerse yourself in the innovation and luxuriousness of classic albums like Fragile and Relayer in optimum fidelity, as part of an aesthetic continuum. The Yes story didn't end where this set leaves off, but only a fool would argue the fact that this box is comprised of the tale's most important chapters.