Ylvis' 'What Does the Fox Say?' Is Being Turned Into a Children's Book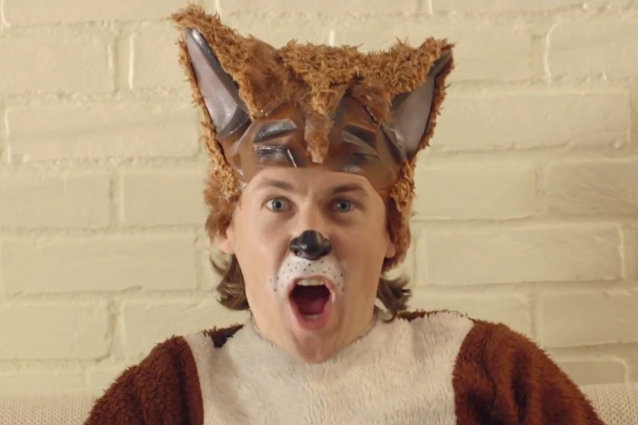 tvnorge/YouTube
After this winter, children across the United States will never again ask, "What does the fox say?" With the help of Simon & Schuster Children's Publishing, the Norwegian comedy duo known as Ylvis will be taking its YouTube sensation "The Fox" and converting it into an illustrated children's book, according to a press release from the publishing company.
The book, aptly titled What Does the Fox Say?, will surely be a hit among both children and fans of the video, which has garnered over 200 million views (wow) on YouTube and brought fame to brothers Vegard and Bard Ylvisaker. (The brothers have appeared on The Ellen DeGeneres Show, Late Night with Jimmy Fallon, The Today Show, and have been the inspiration for a Saturday Night Live parody video.)

"We are very excited about this book," said Vegard. "It is much more than just a spin-off from the video. We actually started the process with the illustrator before we even uploaded the video to YouTube. As we were working with the song it just felt like it had the potential of becoming an interesting book as well, mostly because all of a sudden we found ourselves wondering what does the fox really say?"
Well, whether the endgame was a hit video or a kid's book, thanks to the two musically-gifted jokers, children everywhere are going to grow up thinking that foxes say: "Ring-ding-ding-ding-dingeringeding! Gering-ding-ding-ding-dingeringeding!" Greatest. Prank. Ever.
What Does the Fox Say? will be available in stores Dec. 10, just is time for Christmas. (Hint hint, mom.)