YOLO, Jeah! 10 Catchphrases We Don't Want to Hear Again in 2013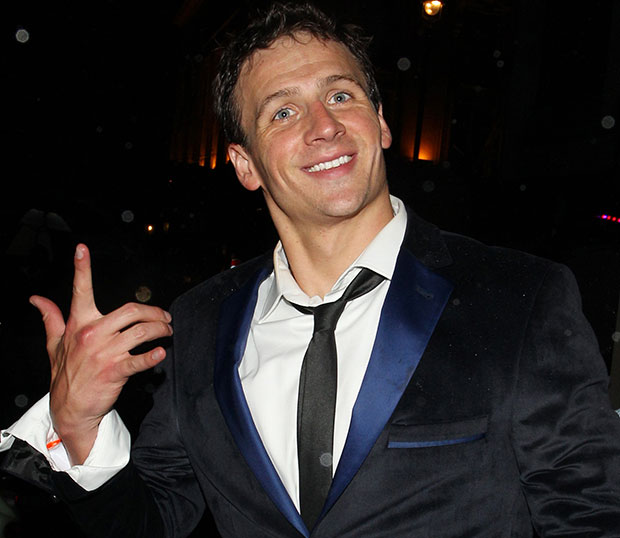 Eh, what's up, Doc? You talkin' to me? Come on down! D'oh! Pop culture is basically a petrie dish for wordy witticisms and the other oh-so-repeatables that permeate our lexicon when joking or conversing with friends and coworkers alike. Some of them (Treat Yo' Self should be painted on the front of the Statue of Liberty) are phenomenal, others? Less so.
So it's a surprise to no one that 2012 was chockablock with phrases, statements, words, and acronyms that became par for the verbal course and go-to retorts. Scrawled across tweets, Facebook updates, Instagram captions, and more, these 10 phrases saw way more than their fair share of territory. Therefore, it's with a heavy heart that we ask these catchphrases of 2012 to be retired. It's only fair: we need to make way for the crop of new catchphrases that will undoubtedly capture our hearts in 2013.
So here they are, the top ten catchphrases of 2012 that we hope never, ever, ever see the light of 2013. You had your fun, now it's time to move on.
10.) "Thunder Buddies for life!": You are an adult. You do not have a foul-mouthed teddy bear named Ted. You are not afraid of thunder. That's enough, you guys.
9.) "F**k you, Science!": Hey man, science is the future. Don't knock science, even if you are Channing Tatum and will go on to later make the Citizen Kane of stripper movies. Sorry, 21 Jump Street fans, but this one needs to stay in 2012.
8.) "Flavortown, USA!": Ugh, we get it, Guy Fieri and fans alike: you love the tasty, tasty goodness of shoving Triple-D-approved calories down your gullet—deep-fried, candy-coated, and all on a Donkey Sauce-slathered brioche bun. We're taking the express train out of Flavortown, and we hope to never return to it again. And we really, really hope you do, too.
7.) "May the odds be ever in your favor!" : We're ready to relent to this one, just because with several more Hunger Games films coming our way, we know we won't be hearing the end of this one anytime soon. But still! Wishful thinking?
6.) "Winter is Coming!": You are not an actual member of the House Stark, Game of Thrones obsessives (trust me, I'm just as disappointed as you). Besides, we all know when winter is in this world. (December 21, 2012.)
5.) "JEAH!": Professional Sex Idiot and part-time Olympic swimmer Ryan Lochte really drilled his catchphrase of choice into the American lexicon after his big debut at the London Olympics. And while it's great that he's really, um, committing to the phrase, we think it's definitely time to let that one tread a little bit of water. Way off shore. Maybe forever.
4.) "Aca-cuse me?" and "pitch-slapped": Let's just say pretty much any sort of play on the phrases "a capella" and "pitch perfect" from the movie Pitch Perfect should generally be avoided unless you want to feel Aca-rap load of pain from a fist to the face. Pitch, please!
3.) "Magnets, Bitch!": OK, this one was hard to put on the list for us. It really was. We all love Jesse Pinkman's hilarious take on his typical catchphrase during this year's awesomely-insane train-robbing episode of Breaking Bad, but if we have to hear one more person yell this at a refrigerator or any other device made for magnets, we may scream. Leave the magnets to Jesse, everyone.
2.) "That's Malarkey!": Trust me, your grandfather was probably using that term long before beloved VPOTUS Joe Biden, so let's stop pretending like we've never heard it before, OK? 2013 is better than that.
1.) "YOLO!" : No explanation necessary. Why do people keep saying this? Hypothetically, every decision you make in life is because you only live once: so why do we need to acronym it and say it as if you're doing anything other than what you would've done anyway. Do you know what YOLO really is? YOLO is an excuse to pretend like you're bucking the system, when really you're just a follower of terrible verbal trends. Plus cool cats (you know, people who use these catchphrases!) actually have nine lives. So really it's a catchphrase for liars because they do live more than once. And a liar's catchphrase has no place in 2013.
Did we miss any catchphrases? Have some of your own you'd add from the list? Object to others? Let us know in the comments!
[Photo Credit: WENN]
Follow Alicia on Twitter @alicialutes
More:
Forbidden Fashion: 13 Terrible Trends We Want to Banish Before 2013
The Best and Worst TV Episodes of 2012—Staff Picks
Crackcidents, Toddlers, and Terrorists: The Superlative Moments from 2012

Inside 'Bachelorette' Stars Ashley Hebert and J.P. Rosenbaum's Wedding — EXCLUSIVE DETAILS

Mario Lopez, Courtney Mazza's Wedding Pictures Revealed!