10 Reasons Retta Is The Greatest Live-Tweeter Of All Time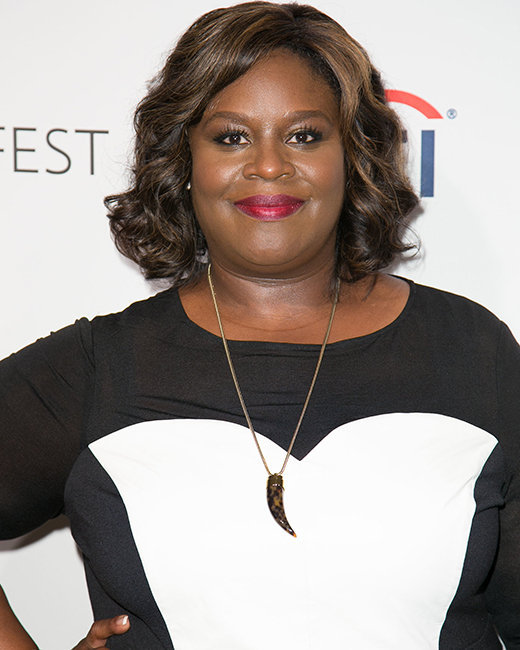 WENN/Brian To
If you're not following Parks and Recreation actress Retta on Twitter, here are 10 reasons you've been failing at life. Sorry to be harsh, but—really—you must follow Retta on Twitter! She is the unofficial queen of live-tweeting (or "real time" tweeting, as she calls it), and she brings light and magic to all of your favorite shows. We have proof below that she is truly the GOAT.
1. She calls out horrifying cliches on House of Cards.
Did ol' girl just run into the woods? #OkSookie <<mad side-eye>> #HouseOfCards

— Retta (@unfoRETTAble) July 15, 2014
2. She shared all of the very necessary World Cup memes, this one being the greatest. Ever.
"@papermagazine: Very necessary. RT @evachen212 : #GERvsARG RT @RelatableQuote: pic.twitter.com/I0NJor7J6E" #Dead

— Retta (@unfoRETTAble) July 13, 2014
3. Her True Blood grief is expressed perfectly.
.@JoeManganiello Joe Joe Joooeee Why all my TV boos gotta go out like that? Y'all tryna kill a bitch. #ItAintRight

— Retta (@unfoRETTAble) July 9, 2014
4. She offers helpful critiques on the #CloneClub dance moves.
Wow Helena is really killing it at this clone dance party . . . and not in a good way. #MakingElaineBenesLookGood #OrphanBlack

— Retta (@unfoRETTAble) June 30, 2014
5. Even when she's late (and not live-tweeting), she's still perfect.
Watching #BeingMaryJane for the 1st time and this shit is No. Joke. I think I cried 3x on the 1st episode. #IAmMaryJane #WheresMyTrueLove

— Retta (@unfoRETTAble) June 9, 2014
6. Whilst live-tweeting, she invents new ways to spell slang words, like "hella." This is no small feat.
P.S. Grey Worm with his broken English is helluh sexy. #FeelinThisUnsullied #GameOfThrones

— Retta (@unfoRETTAble) June 5, 2014
7. Every once in a while, she throws in a screen shot for emphasis. Can't be mad at that.
This shit just went in2 some #AHSAsylum type shit. Ima need u 2 step off my swollen abscessed lips bruh. #OrphanBlack pic.twitter.com/As7CEoREtP

— Retta (@unfoRETTAble) May 29, 2014
8. Seriously. It just doesn't get any better than this.
He did that shit!!!!! Oh my God this shit is bananas!! #GameOfThrones pic.twitter.com/r9JpUCwFlH

— Retta (@unfoRETTAble) May 21, 2014
9. Most of us are waiting for The Good Wife to return, for the sole purpose of moments like this.
"Kalinda has a way with Cary. We've exploited this before." Ooooooooooweeeeeeee #TheGoodWife

— Retta (@unfoRETTAble) May 21, 2014
10. She even live-tweets your favorite commercials. #NextLevelTweeting #Dedication
Oh Gawd. There's a NEW DirecTV marionette commercial?? #TheyKillinMe

— Retta (@unfoRETTAble) July 3, 2014
Follow @Hollywood_com Follow @shannonmhouston