You Oughta Know That 'Jagged Little Pill' Is Headed to Broadway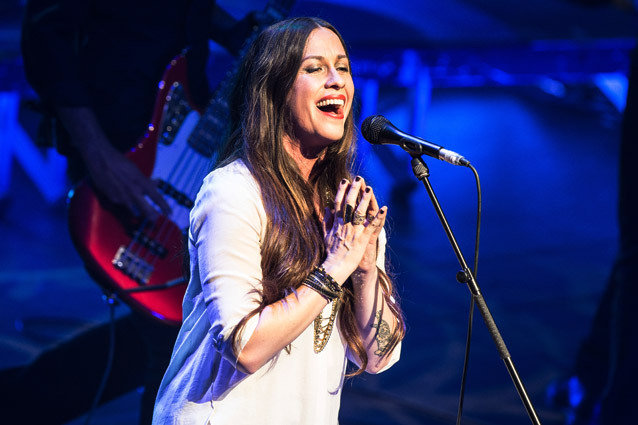 Getty/David Wolff
It's official! That angsty (and awesome) music phase you went through in the 90's will now serve you well in any future small talk/pop culture discussions you have. Basically, this is my long-winded and overly-excited way of saying that Alanis Morissette's 1995 Grammy winning album, Jagged Little Pill, is now being developed for a Broadway musical!
According to the press release, the musical will feature the entire track list from Jagged Little Pill as well as other popular Morissette songs and a few original ones that are being created for the show. Morissette will be involved in the development of the as-of-now-untitled musical, and released a statement saying, "I look forward to taking the heart of Jagged Little Pill and expanding its story, fleshing it out into ever deeper layers of emotionality, specificity, humanity, power, physicality, spirit and fabulism."
Jagged Little Pill was technically Morissette's third studio album but it is her first album to be released internationally, so it is widely recognized as her debut. It went on to sell over 33 million copies and produced six billboard hits, including the Grammy winning single "Ironic." At the age of 21, Morissette became the youngest artist in history to win a Grammy for Album of the Year (this record was broken by Taylor Swift in 2010). As of today, Jagged Little Pill is still the best-selling debut release by a female artist in the U.S. as well as the highest-selling debut album worldwide in music history. 
Producer Arvind Ethan David commented on the upcoming production saying, "Alanis' songs have always uniquely combined narrative clarity with dramatic power– bringing them to the Broadway stage feels like bringing them home."
The musical is set to hit Broadway in 2014.