Up-And-Coming Actresses Who Know How To Work A Red Carpet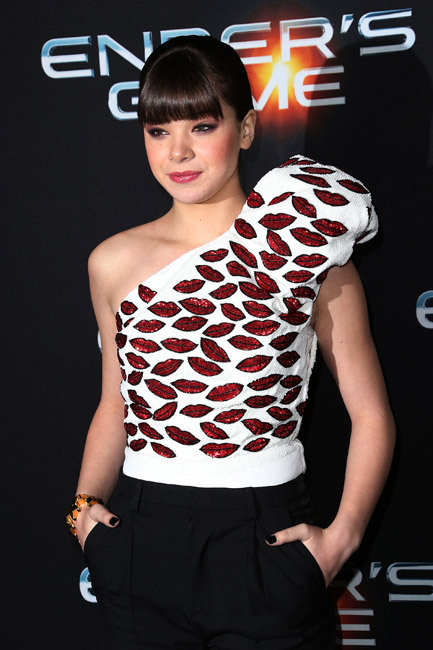 Frederick M. Brown/Getty
Fashion icons aren't born, folks. They are made, and the red carpet plays a key role in that process. Right now the high fashion faves are fairly easy to spot. Kerry Washington, Cate Blanchett, Tilda Swinton, Anne Hathaway, Selena Gomez, Jennifer Lawrence – these are the ladies from which we've come to expect big things. But there are a few up-and-coming actresses who are catching the eyes of fashionistas the world over. Start paying attention to these ladies because you may be bearing witness to the making of a fashion star.
Chloë's not quite a household name, but she's getting there. With starring roles in films like Carrie and Kick Ass 2, Moretz had a big year hitting up the red carpet. Fashion bloggers love her look because she always manages to rock age-appropriate styles, but stays in high fashion with designers like Dolce & Gabbana, Valentino and Chanel. This is no small feat, but with bright colors and pastels, Ms. Chloë works the red carpet like a 16 year-old star should.
This year's new Juliet also had plenty of reasons to attend red carpet events, with the premieres of her new movies, Shakespeare's Romeo & Juliet and Ender's Game. She's one of the youngest actors to ever be nominated for an Academy Award (because she was amazing in 2011's True Grit), and now she's winning the hearts of the fashion critics. Steinfeld takes a lot of risks with her style, and it doesn't always pan out perfectly, but you get the sense that she plays an instrumental role in her look. Rocking the likes of J Brand, Thakoon, Alexander McQueen and Topshop, Steinfeld and Moretz both manage to look simultaneously youthful and elegant when they step on the scene.
During her world tour promoting The Mortal Instruments: City of Bones Collins quickly became a red carpet favorite. Also unafraid of taking risks, Collins has rocked some majorly sexy looks throughout the year. She looks absolutely stunning in gowns that have sheer or mesh patterns, and we love what she did for the crop top as well.
Many of us first came to know Ashley as the sexy little English girl stirring up trouble in the Hamptons on Revenge. But fashion lovers know her for her bold red carpet looks and her amazing blog Ring My Bell. Getting lost in the gorgeous vortex that is her closet will soon become your new favorite pastime. Madekwe is always stunning, rocking a lot of red lip and some seriously plunging necklines. If you want to know how to do grown and sexy—with a little bit of punk—Smashley's your girl.