8 Reasons Why We're Excited for 'Downers Grove'
The long awaited, much anticipated Downers Grove was released yesterday on theWB.com (watch episodes here). The web series is the first comedy produced by Warner Brothers' Studio 2.0 since the insanely funny Children's Hospital starring Rob Corddry – which is now being developed into television series, set to launch on Adult Swim in August. Downers Grove proves that for all of its teenybopper fare, the WB deserves our respect when it comes to their comedy lineup.
The humor in Downers Grove is sad, funny, and weird (in a good way). It's reminiscent of Freaks and Geeks – full of rich, relatable characters that make you laugh and cringe at the same time. Set in the suburbs of Chicago (we checked – Downers Grove, IL is in fact a real town), the show follows four slackers in their mid 20s who never left home. The four creators/stars – Dave Horwitz, Michael Blaiklock, Justin Becker, and Elisha Yaffe (Sorry, Dad Productions) were smart enough to surround themselves with a few seasoned comedy veterans – pulled from the cast of HBO's Mr. Show and Funny or Die. This isn't to say they don't hold their own. Each young star stands out on camera, crafting a funny character that we can root for, even if we'd never hang out with them in real life.
Have a look at Downers Grove below. And watch more episodes here:
The first five episodes of season one are now live on theWB.com, with the final four episodes going live next Tuesday, June 22nd. Here are 8 reasons why we hope to see a second season:
1. Townies Brought to Life on Screen: It's about time we saw an alternate reality on television – one that's more realistic than yet another The OC – style "rich people have problems too!" type of show. Most of America – like it or not – is made up of strip malls and chain restaurants. Most of America isn't pretty. But it is funny – a fact that the creators of Downers Grove take full advantage of.

2. Hilarious Up and Comers: We promise this will be the last Freaks and Geeks reference. It's always exciting to see a young group of performers gel so well. The hipster "Alden" (Horwitz), the Goth "Jodi" (Becker), the heartbroken "Brett" (Blaiklock), the hippie/stoner/semi-retarded "Pudge" (Yaffe), the sexy/creepy "Maybe Ellen" (Gregory), and the heartbreaker "Becca" (Heaslet) round out a cast of memorable townies that would fit neatly into any suburban memory.

3. Mr. Show's John Ennis: Aside from Bob and David, Ennis was our favorite cast member on what is now considered to be one of the top three sketch shows of all time. In Downers Grove he plays the soon-to-be-remarried father of "Brett". We haven't seen Ennis' episodes (they will be released next Tuesday, June 22nd) – but the little bits and pieces we've heard about (Ennis' character throws an new agey, Indian-inspired wedding) sound hilarious.
4. A Strong Female Cast: "Maybe Ellen" may be the funniest / weirdest female character we've seen in a while. In the first episode, the character (played by UCB LA regular Anne Gregory), hits on Horwitz's "Alden" in an oddly intimidating way – to hilarious effect. The world of Downers also features Brett's on again/off again girlfriend "Becca". Actress Heidi Heaslet plays the role with a sincerity that is instantly endearing. Alden's sister and her friends, as well as two punk teenage girls who mock the guys' every move. All in all, Downers features something that many modern day comedies don't: a strong female cast that is sexy, smart, and most importantly – funny.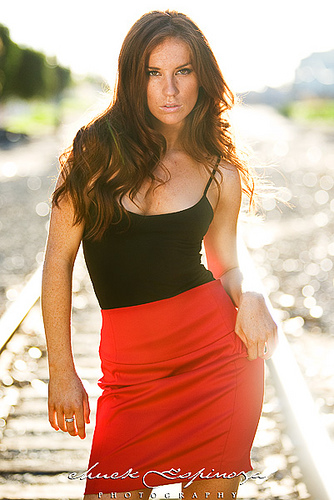 5. Kyle Kinane: This guy is going to be HUGE. Kinane is a much buzzed about Los Angeles comedian who recently went on tour with a little man named Patton Oswalt. Asylum interviewed him back in March about his stand up album Death at a Party – which is hilarious by the way. In Downers Grove he proves he can act as well, playing the hilarious Officer Quinn in the episode "Flowers for Pudge".
6. Passion Pit Theme Song: Here's a bit of trivia – according to NewTeeVee, the creators of Downers Grove are old friends with Michael Angelokas, lead singer of the band Passion Pit and asked him to make the theme song for Downers Grove. The result is a catchy, poppy tune in the vein of the band's breakout hit "Sleepyhead" and one of the best theme songs we've heard in a while.

7. Charlyne Yi and Paul Rust's "Hawaii": Charlyne Yi (Paper Heart) and Paul Rust (I Love You Beth Cooper) are known for their comedy, but their addition to the already standout soundtrack shows that they are multi-talented. "Hawaii"- featured at the end of episode two – is a cute, poppy song that will stick with you for a while.
8. Drunk History's Derek Waters: Derek Waters of "Drunk History" fame is set to play a pissy convenience store clerk in the batch of episodes to be released next Tuesday, June 22nd. If "Drunk History" is any indication, this guy's brain is a comedic goldmine. We can't wait to see what he does with the role.