Ariana Grande Defends Meet-And-Greet Snub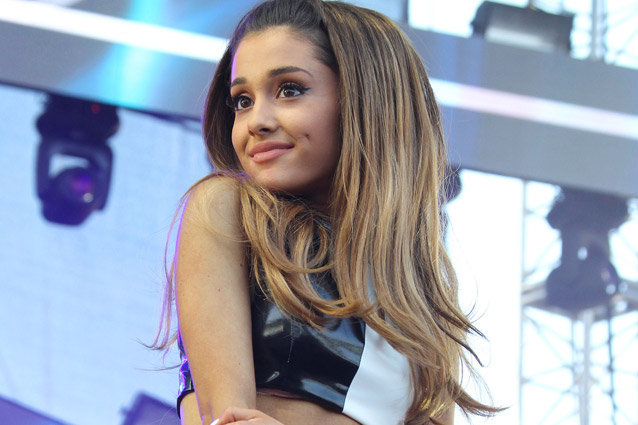 Splash News
Ariana Grande has defended her behaviour at a meet-and-greet event earlier this month (Aug14), insisting she walked away from a fan because she was upset.
The Problem hitmaker came under fire from the parent of a fan who wrote a lengthy blog post accusing the singer of being rude and cold towards the crowd during the event held by MTV over the weekend (23-24Aug14). Another attendee accused Grande of demanding that she delete all the pictures she had taken on her phone.
Grande has now defended herself against the allegations, insisting a fan upset her by bringing up memories of her grandfather, who passed away last month (Jul14).
She writes on Twitter.com, "A fan gave me a photo of me & my grandpa. I walked away because I didn't want them to see me start to cry. I am still in mourning and I wrote a letter to have sent to her afterward but MTV told me they had already left. My heart is still healing and it's moments like that that make it real again that he's gone… wasn't expecting it and (it) hit me like a ton of bricks."
Grande tried to redeem herself by holding a spontaneous meet-and-greet in New York on Wednesday (27Aug14) but that was halted by security in her apartment building. She adds, "Another impromptu meet n greet w (with) my ny (New York) loves until my apartment building threatened to kick me out… oooops (sic). Love u so much (sic)…"