Austin Mahone: 'Comparisons to Justin Bieber Are Obnoxious'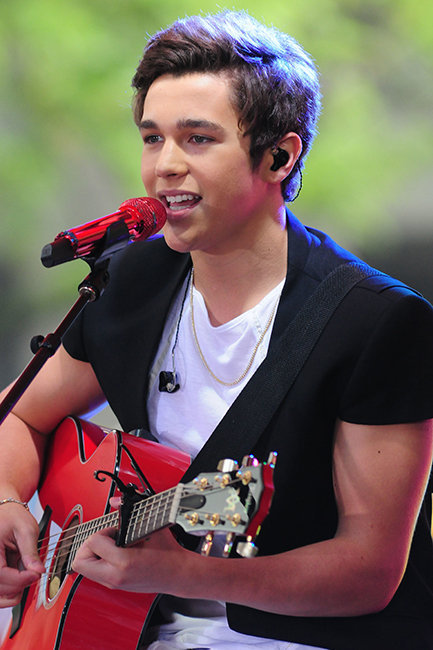 WENN/Dan Jackman
Pop star Austin Mahone is urging critics to listen to his music before comparing him to Justin Bieber, because assumptions about their similarities are "obnoxious".
The What About Love hitmaker landed his first record deal after being discovered on YouTube.com, just like Bieber, but the 18 year old insists that's where the similarities end. He says, "I can kind of see where they're coming from, but at the same time, it's kind of obnoxious. "They see a young kid who sings and dances and… they're like, 'Oh, another Justin Bieber'. Like, you don't even know. You don't know me. You don't know my music. You're just making assumptions."
Ironically, Mahone hit the studio with Bieber in April (14) to record a new song, which they have yet to release. Mahone's comments emerge as a racial slur controversy threatens to derail Bieber's career after two videos, filmed when he was around 14 or 15, surfaced online, featuring the Baby singer using the N-word in a racist joke and singing about joining notorious hate group the Ku Klux Klan. He has apologised twice for his controversial behaviour as a young teen, which he claimed was "a reckless and immature mistake".
Meanwhile, Bieber has also found himself in legal trouble in recent months following a DUI arrest in Florida earlier this year (14) and allegations he was involved in an assault on a limousine driver in his native Canada in December (13).