Avicii tops Spotify's first Top 25 Under 25 list
Swedish dance star Avicii has been named the most influential artist under the age of 25 in a new online poll.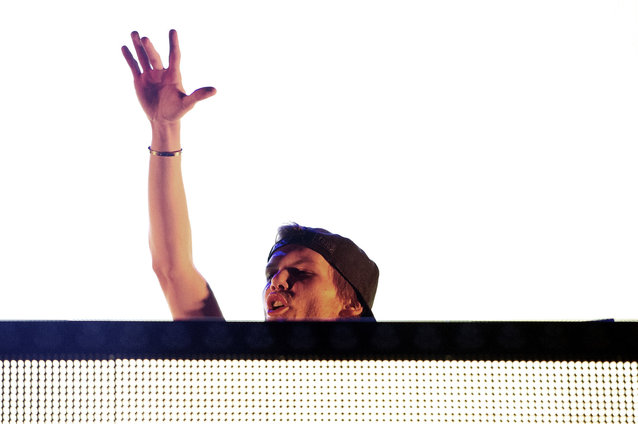 WENN.com
The Wake Me Up hitmaker has beaten out Lorde and Miley Cyrus to land the title on music streaming service Spotify's inaugural Top 25 Under 25 list, a survey which factors in chart hits, volume and growth of streams and song shares. Spotify's trends expert Shannon Cook tells People.com, "At 24, Avicii has broken almost as many records as he's spun.
The Swedish DJ is Spotify's first artist under 25 to cross the one billion streams threshold, and his unforgettable breakout song 'Wake Me Up' is our most played track, with more than 240 million streams globally." Lorde placed second, just ahead of Cyrus at three, while One Direction and Taylor Swift rounded out the top five at four and five, respectively.
Other notable rankings include: Ariana Grande (7), Rita Ora (9), Justin Bieber (11) and Demi Lovato (16).