Beyonce's Sparkling Bodysuit Took 1,000 Hours to Bejewel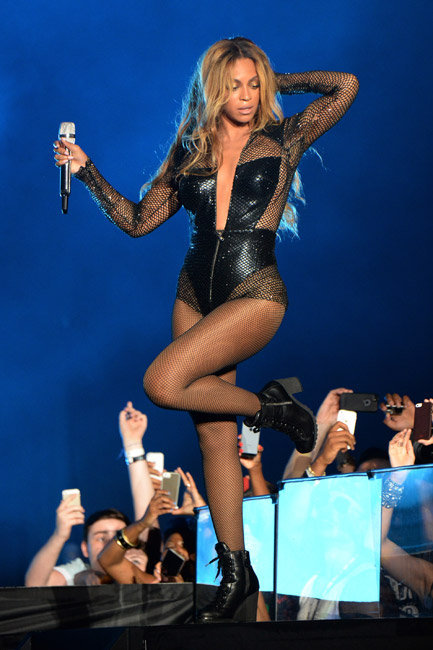 Getty Images/Kevin Mazur
An embroidered bodysuit Beyonce wears onstage during her joint tour with Jay Z took designers at top fashion house Givenchy almost 1,000 hours to bejewel by hand.
Givenchy's creative director Riccardo Tisci came up with the R&B beauty's costumes for the superstar couple's ongoing On The Run tour, drawing inspiration for Beyonce's stage looks from 1950s pin-ups Bettie Page and Brigitte Bardot.
However one of her sexy outfits, a leotard he named "Gothic Queen", required an unbelievable amount of handiwork.
He tells People magazine, "The embroidered bodysuit took almost 1,000 hours to make at the Haute Couture house in Paris. They hand-stitched each of the 3D stones, crystals, stars and paillettes one by one."
Tisci also reveals Jay Z was very hands-on when it came to checking out his wife's final looks. The style guru says, "He came to the (costume) fitting. His eye is so sharp. He loved everything."