Bradley Cooper & Suki Waterhouse Spark Engagement Talk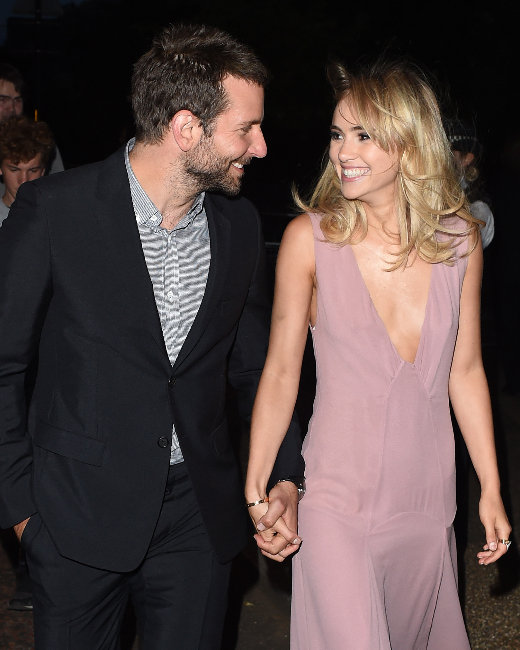 Craig Harris/WENN
Bradley Cooper and Suki Waterhouse have sparked talk of an engagement after they were spotted wearing matching gold rings.
The Hangover star has been dating the British model since last year (13) after meeting at an awards show in London, and they fuelled gossip about the state of their relationship during a night out in the British capital earlier this month (Jul14).
Waterhouse was spotted wearing a gold band on her wedding finger as they left London hotspot The Chiltern Firehouse, and Cooper had a matching trinket on his left hand.
Reports in the U.K. suggest the jewellery is a symbol of the pair's commitment rather than an official engagement.