Broadway News! Cher and Billy Ray Cyrus to Helm Big Musicals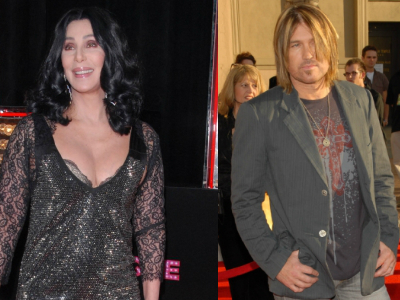 The Great White Way will have two new names in bright lights very soon. 
The Oscar-winning actress tweeted that she's developing a musical based on her life that will incorporate some of her hits. "Its VERY SLOW PROCESS! been working on it quite a while now," she tweeted.
And as for Miley's dad: The "Achy Breaky Heart" singer will make his Broadway debut as lawyer Billy Flynn in a seven-week stint of Chicago starting on Nov. 5. 
[Photos: Wenn]