Charlie Sheen Swaps Ice For Cash in #IceBucketChallenge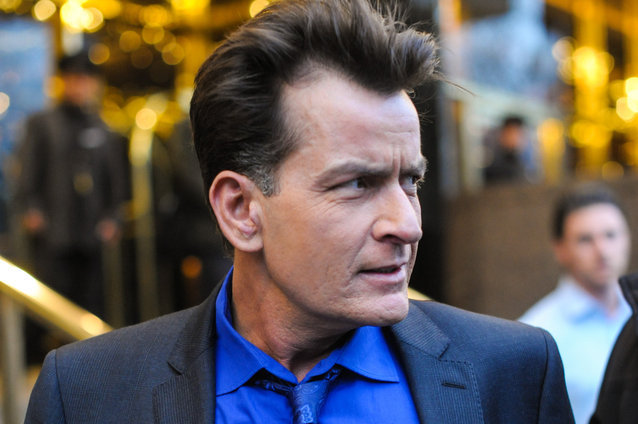 Splash News
Hollywood actor Charlie Sheen showered himself in dollar bills after swapping an ice bucket for a pail full of cash for a charity challenge.
The former Two and a Half Men star threw $10,000 (£5,882) in bills over his head for his part in the ALS Ice Bucket Challenge, in which stars nominate each other for a cold shower to bring in money and raise awareness of Lou Gehrig's disease, also known as motor neurone disease.
A video posted online shows Sheen, who was nominated by hockey player Ryan Miller, tipping a silver bucket full of money over his head and exclaiming, "Oh wait, that's not ice. That's $10,000 in cash which I am donating to the ALS Foundation because let's face it, ice is gonna melt and this money is actually going to help people."
Sheen goes on to nominate his former Two and a Half Men co-star Jon Cryer, the show's creator Chuck Lorre, and replacement castmember Ashton Kutcher to follow suit, adding, "I am hereby calling out Jon Cryer, Chuck Lorre and Ashton Kutcher to identically do what I just did. C'mon guys, it's for a great cause."
Other stars to have taken part in the challenge include Justin Timberlake, Taylor Swift, Justin Bieber and Lady Gaga, as well as singer Josh Groban who was doused in icy water on U.S. TV during a taping of talent show Rising Star.