Chelsea Handler Upsets Jewish Leaders With Hitler Joke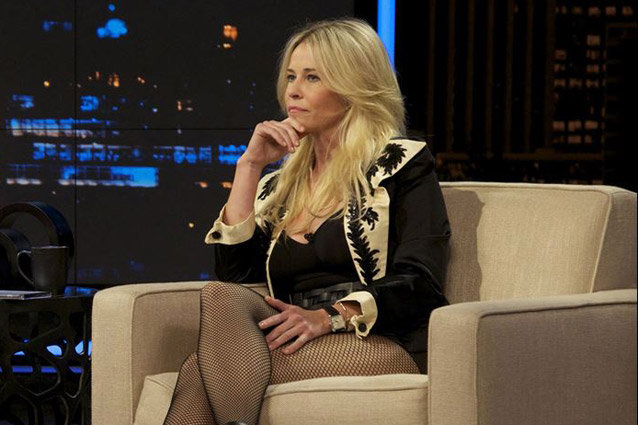 E!
Comedienne Chelsea Handler has upset Jewish leaders after dressing her chat show sidekick Chuy Bravo up as Nazi leader Adolf Hitler for a TV skit.
Officials at the Anti-Defamation League were not amused when the Mexican entertainer poked fun at Germany's World Cup win by appearing as the man responsible for the Holocaust on Handler's U.S. show Chelsea Lately.
A statement from Abraham Foxman, the ADL's national director and a Holocaust survivor, reads: "While we try to give comedians leeway and do not believe that Nazi jokes should be completely off limits, this was an instance of taking a Hitler parody to the extreme. It was tasteless, offensive and hurtful, both to Holocaust survivors and their families and to members of the German team and all Germans."
"This Hitler parody in itself was tasteless, but Chelsea Handler's references to it throughout the program and her connecting it with Germany's World Cup victory took the joke way overboard."