Chris Brown Carried From Nightclub After BET Awards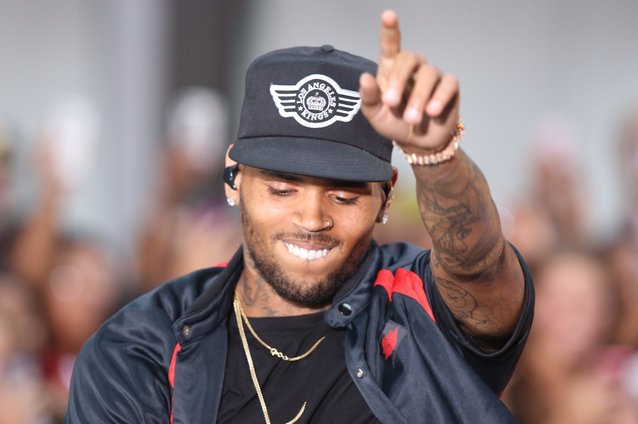 WENN
Chris Brown has been caught on camera stumbling out of a nightclub following the BET Awards with three associates attempting to hold him upright.
The troubled singer, who was released from jail at the beginning of June (14), made his comeback on Sunday night (29Jun14) by performing at the glitzy awards show in Los Angeles. After the ceremony, Brown headed to the city's Playhouse nightclub to continue the party and he was caught on tape leaving the venue in the early hours of Monday morning (30Jun14).
In the footage, obtained by TMZ.com, Brown is shown emerging from the venue being supported by two friends, who help carry the star out before another associate goes to help. Brown is seen clutching the third man's arm as he stumbles towards a car driven by his girlfriend Karrueche Tran.
Brown served two months in jail after he admitted breaking the terms of his probation relating to his 2009 assault on then-girlfriend Rihanna.
This year's (14) BET Awards have been marred by drama. Two unofficial pre-parties ended in violence – one reveller suffered stab wounds at an event in L.A. on Saturday (28Jun14), while another was killed in a shooting at a separate event. Reports also suggest another shooting took place outside a star-studded afterparty at the Supper Club venue. No injuries were reported.
The bash is said to have been attended by stars including The Game, Meek Mill, T-Pain, and Busta Rhymes.