Chrissy Teigen Regrets Bra-Less Decision on Chat Show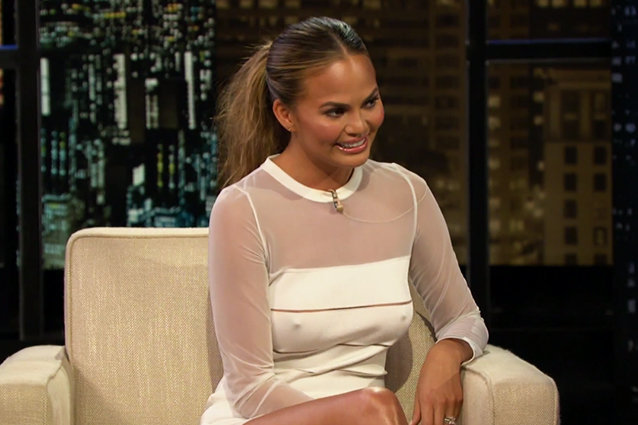 E!
Model Chrissy Teigen suffered an embarrassing wardrobe malfunction during a recent taping of U.S. chat show Chelsea Lately when she opted to go bra-less for the appearance.
Singer John Legend's wife, who is known for going without a bra, didn't realise how chilly the TV studio where Chelsea Handler shoots her show was and had to apologise when her nipples started poking through her white dress.
She said, "I've got a mic (microphone) sliding down my butt and these are out."
Comedienne Handler joked, "I like your nipples, thanks for bringing them. I was trying to make mine hard too, but it's, like, who's gonna look at mine while yours are here?"
The model added, "They were bad to begin with and then we got in here and it was so cold."