Christie Brinkley suffers foot injury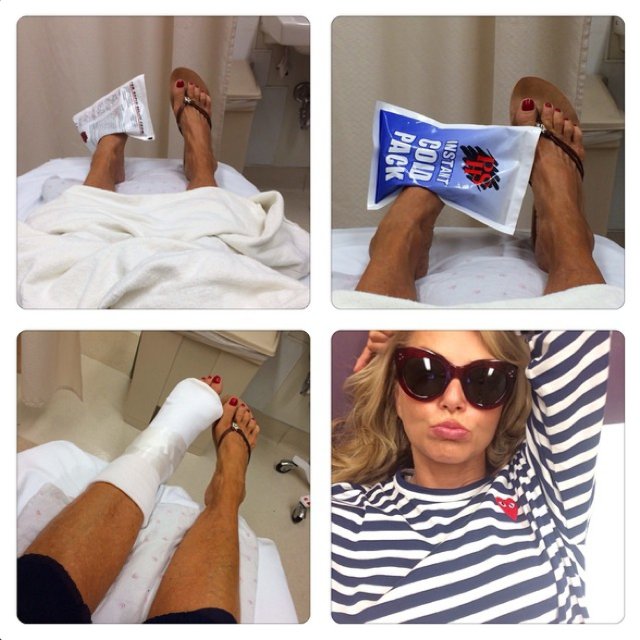 Instagram/christiebrinkley
Veteran supermodel Christie Brinkley has broken her foot.
The 60-year-old model/actress shared a series of snaps on Instagram.com on Friday (29Aug14) showing her resting on a hospital bed with an ice pack on her ankle and left foot, which is later secured in a cast.
She writes, "I came to LA to do a little part, everyone kept saying, 'break a leg'… So I did! (actually my foot, but close enough)."
Brinkley has not offered an explanation for her injury.