Community Given New Life Online With Yahoo Deal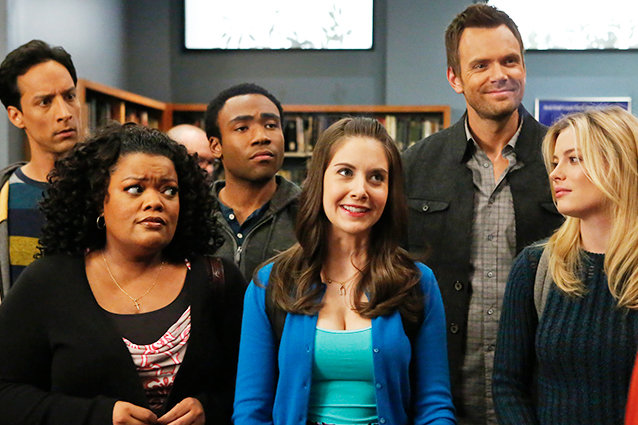 Vivian Zink/NBC
U.S. comedy Community is to be revived online after executives at NBC brought down the axe on the show last month (May14).
Producers at the network decided against re-commissioning Joel McHale's critically-acclaimed show for a sixth season, but now fans will able to catch up with the alumni of Greendale Community College on the Internet.
A new 13-episode run will air on Yahoo Screen later this year (14). Community creator Dan Harmon, who will return as executive producer, says, "I am very pleased that Community will be returning for its predestined sixth season on Yahoo. I look forward to bringing our beloved NBC sitcom to a larger audience by moving it online."
McHale kept things simple while tweeting fans the good news, writing, "Sixth season. #CommunitySixthSeason."
The series also featured Chevy Chase, Ken Jeong, Alison Brie and actor/rapper Donald Glover. Community launched in 2009.