Cynthia Nixon's Ancestor Murdered Husband To Escape Abuse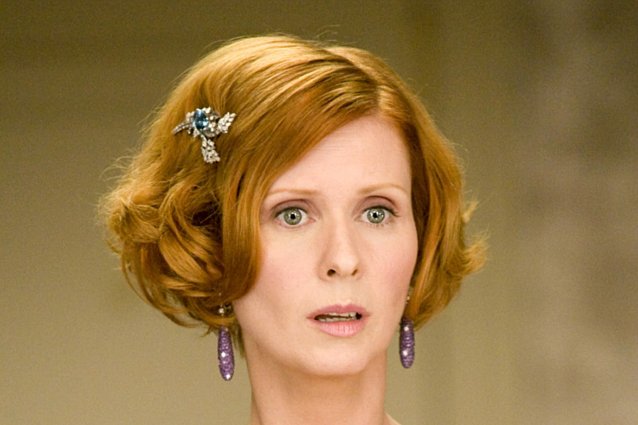 New Line Cinema via Everett Collection
Former Sex And The City star Cynthia Nixon was left stunned after learning her great-great-great grandmother killed her husband to escape his abuse.
The actress was shooting former Friends star Lisa Kudrow's U.S. genealogy show Who Do You Think You Are? when she stumbled across the grisly details from her family's past.
Kudrow reveals Nixon's ancestor took an axe to her abusive husband. She tells TV Guide magazine, "Real life is much more riveting and powerful. We were bug-eyed by that story!"
The new season of Kudrow's show begins on Wednesday night (23Jul14) and also features Rachel McAdams and Kelsey Grammer tracing their family trees.