Denied! Why 'Frightened' Halle Berry Can't Flee to France With Daughter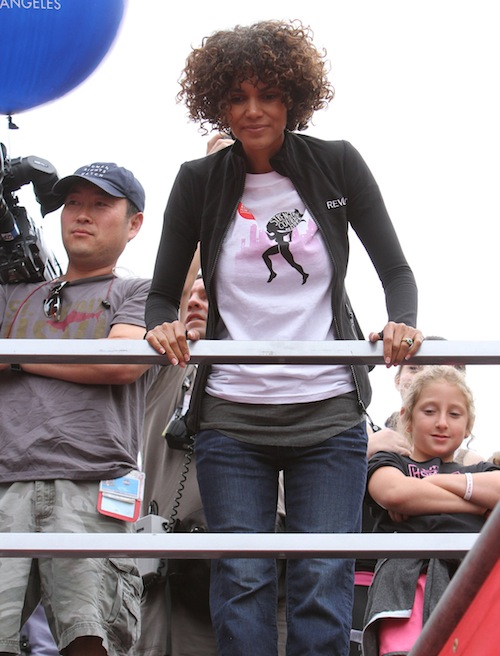 Berry, 46, claimed she wanted to move to France (she's currently engaged to French actor Olivier Martinez) because she feared for the safety of her family in the U.S.
Why? A few reasons. For one, she claimed that paparazzi in LA made her life dangerous. 
"It's the appeal of privacy and a greater sense of safety for Nahla," she recently explained to In Style magazine "I don't want her to grow up around the tabloids. Because we are followed all the time, she is starting to feel like she is somehow special, and of course she is, but I want her to understand that she's special because of who she is, not because she was born into this celebrity blender."
Second, two men Berry views as highly dangerous are suddenly free. Richard Franco, who was convicted of stalking the star in January, was released earlier this year, and the other man, Robert Hoskins, who allegedly threatened to slit her throat, escaped from a mental institution a month later.  
In a criminal complaint against Franco, the actress pleaded, "This person has invaded and trampled upon the most fundamental sense of security I have, and I am extremely frightened of him and what he might do to me and those I love." 
Despite her concerns, the judge ruled in Aubrey's favor, likely because the court viewed the move as detrimental to the relationship between Nahla and her father. 
From Our Partners:

60 Celeb Bikini Bodies: Guess Who?!
(Celebuzz)