Elaine Stritch Dies at 89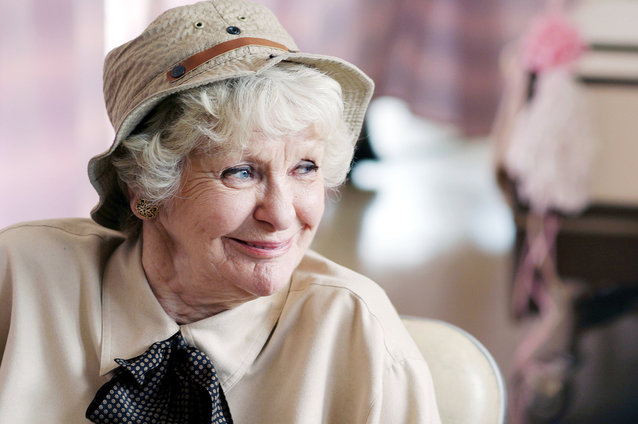 MGM via Everett Collection
Veteran stage and screen icon Elaine Stritch has died at the age of 89. The actress passed away at her home in Birmingham, Michigan on Thursday (17Jul14). 
The star, known for her brash attitude and sharp tongue, began her career with her first stage role in 1944 and made her Broadway debut in Loco just two years later (46).
She went on to become a regular in New York's famous theatre district, featuring in a hit 1952 revival of the musical Pal Joey and landing her first leading Broadway role in Goldilocks in 1958. Her other theatre credits include parts in Noel Coward's Sail Away, Who's Afraid of Virginia Woolf? and Stephen Sondheim's 1970 musical Company, a role she reprised in 1972 when it opened in London's West End.
She later won high praise for her one-woman show Elaine Stritch at Liberty, for which she won a Tony Award in 2001. During the production, in which she recounted her life story, Stritch revealed she had tried and failed to win the role of Dorothy Zbornak in hit TV series The Golden Girls, a job which went instead to Bea Arthur.
Her early TV appearances came on shows like The Growing Paynes, Studio One and the classic British comedy series Two's Company. In more recent years, she appeared in U.S. soap One Life to Live, 3rd Rock from the Sun and Law & Order, while she earned an Emmy Award playing Alec Baldwin's mother on 30 Rock.
Stritch's filmography included parts in the 1957 remake of A Farewell to Arms, The Perfect Furlough, Providence and Woody Allen films September (1987) and Small Time Crooks (2000). She also portrayed Winona Ryder's grandmother in Autumn in New York and Jane Fonda's acerbic mum in 2005's Monster in Law.
The actress, who was inducted into the American Theater Hall of Fame in 1995, bid farewell to fans with her Movin' Over and Out concert series in the Big Apple in April, 2013, before moving to Michigan to spend more time with her family.