Eva Amurri Martino's Co-Star Suspected Pregnancy With 'Sixth Sense'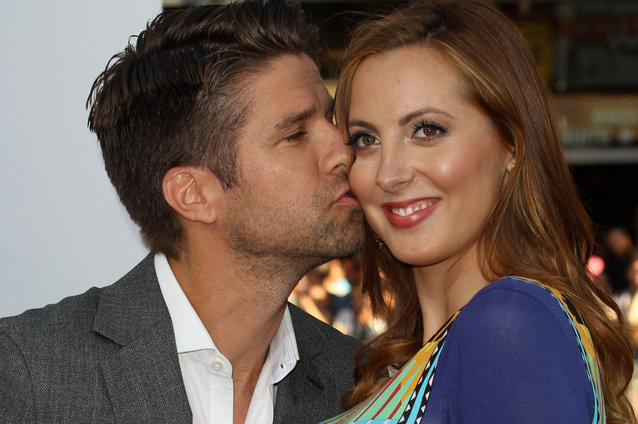 FayesVision/WENN
Actress Eva Amurri Martino discovered she was pregnant after her expectant TV co-star Bianca Kajlich predicted she was already with child and encouraged her to take a test. The pair was filming new U.S. comedy Undateable earlier this year (14) when Kajlich used her "sixth sense" to alert Susan Sarandon's daughter to her suspicions.
Amurri Martino explains, "It was funny. We were doing the show Undateable and Bianca… was pregnant in real life at the time and she said, 'You know, I think that you're pregnant.' I said, 'My husband and I, we're trying to get pregnant', and she said, 'I don't think so… I really have this sixth sense pregnancy thing going on.'"
"So the next morning, really early before work, I took a test and I wasn't expecting it to be positive and I was just brushing my teeth and I looked over and screamed because it said 'pregnant'. I turned on the light and woke my husband up, and I was like, 'Look at this!'. He was like, 'This is not a funny joke'. I was like, 'No, it's really real!'"
Amurri Martino also couldn't wait to share the news with Kajlich when she returned to work: "She was the first person I told at work when we weren't telling anyone (before the 12 week mark) and I got to ask her every question and it was really fun. It was nice having a little pregnancy buddy."
Kajlich gave birth to baby Magnolia in April (14) with her second husband, Mike Catherwood. Amurri Martino's tot will be her first with husband Kyle Martino. The couple wed in 2011.