'House of Cards' Veep Kevin Spacey & 'Veep' Julia Louis-Dreyfus Swap Roles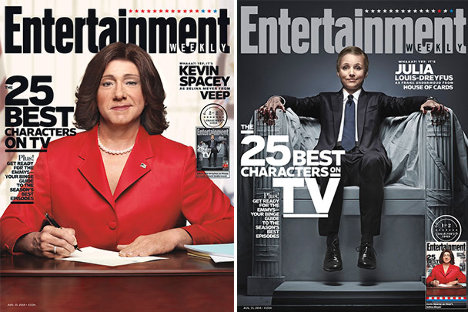 EW
Kevin Spacey and Julia Louis-Dreyfus have swapped TV roles for stunning new Entertainment Weekly magazine covers.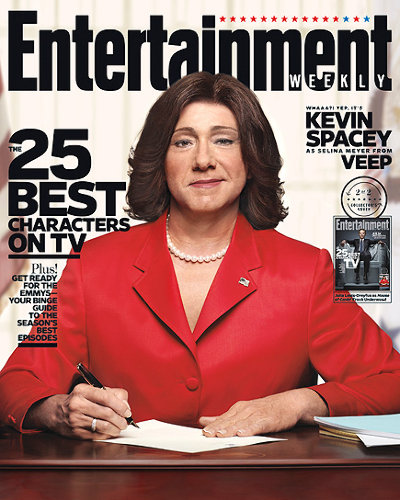 EW
Spacey dons a wig, makeup, pearls and a red power suit to take on Veep protagonist Selina Meyer, while the actress plays stern political powerhouse Frank Underwood, in a reworking of his bloody House of Cards poster.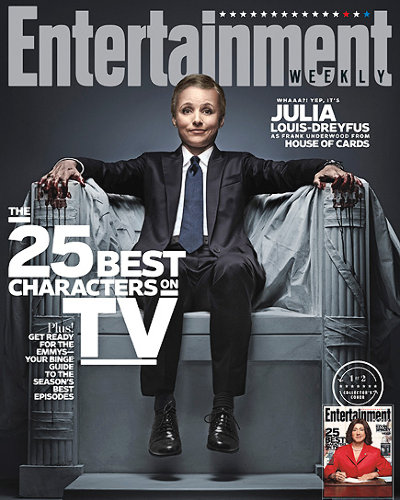 EW
The covers were staged and designed for Entertainment Weekly's 25 Best Characters on TV issue.