First Photo: Giovanni Ribisi and Agyness Deyn Just Married!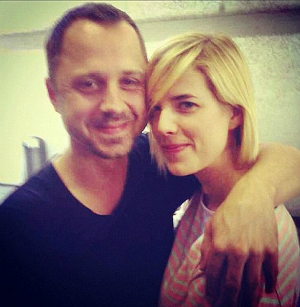 They shocked everyone by running off and eloping and now the first photo of happy newlyweds Giovanni Ribisi and Agyness Deyn has emerged courtesy of the supermodel's sister. 
"CAT'S OUT OF THE BAG!!! Congrats to my sis… and mi new bro inlaw Giovanni," she tweeted.
A rep confirmed Thursday June 21 that the pair had indeed wed: "Agyness Deyn and Giovanni Ribisi quietly married in Los Angeles over the weekend," a rep for Ribisi, 37, told E! News.