Guardians Of The Galaxy Ends The Summer On A Box Office High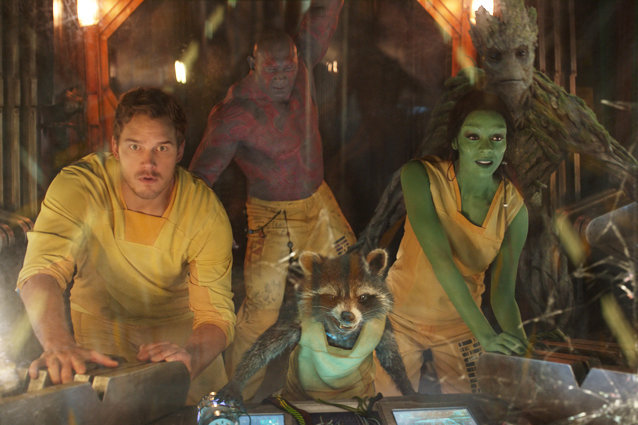 Walt Disney Pictures/Marvel
The Guardians Of The Galaxy have ended the summer on a high by becoming the year's highest grossing moving in the U.S..
The action film's $16.3 million (GBP9.6 million) Labor Day weekend take was enough to take it back to the top of the box office for a third week, overtaking fellow Marvel Studios superhero blockbuster Captain America: The Winter Soldier along the way.
Guardians of the Galaxy has now made over $274 million (GBP161 million) since its release at the beginning of August (14).
The Teenage Mutant Ninja Turtles remake comes in second with $11.8 million (GBP6.9 million) and Chloe Grace Moretz's new movie If I Stay rounds out the new top three. Low-budget horror film As Above, So Below is the week's highest debut, entering the U.S. box office at four with an estimated $8.3 million (GBP5.2 million).