Ja Rule Lands Role In Upcoming Tina Fey Movie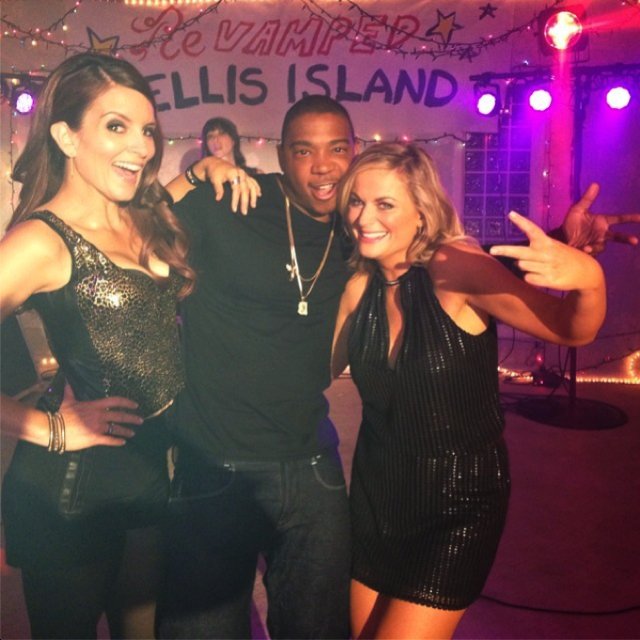 Instagram/ruleyorkcity
Rapper Ja Rule is making a return to the big screen with a guest role in Tina Fey's new film The Nest.
The Always on Time hitmaker posted photos on Instagram.com on Tuesday (22Jul14) showing himself alongside Fey and co-star Amy Poehler on the set of their new comedy.
Rule, real name Jeffrey Atkins, is slated to play a "skilled rapper" during a party scene in the film, which centres on two sisters, played by Fey and Poehler, who decide to spend one last wild weekend in their childhood home before it goes on sale.
The role also reunites Rule with John Leguizamo, who co-starred with him in the 2005 film Assault on Precinct 13.
The hip-hop star has been busy rebuilding his career after he was released from prison in 2013 after serving a two-year stint for gun possession and tax evasion.