James Brown Biopic Branded Inaccurate By Manager's Son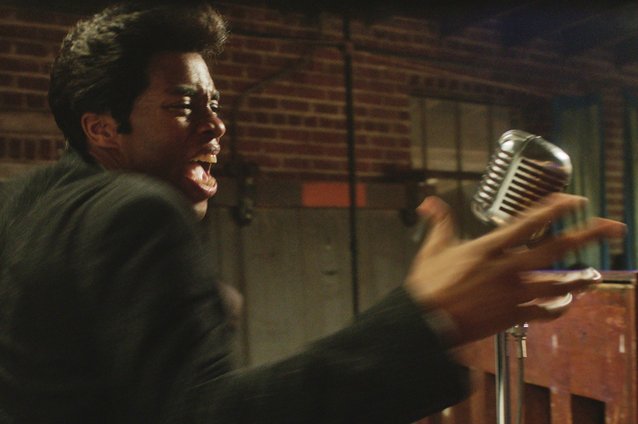 Universal Pictures via Everett Collection
The son and successor of James Brown's late manager Ben Bart have hit out at a new biopic of the Godfather of Soul, insisting it contains several inaccuracies.
Get On Up, which documents the life and career of The Payback hitmaker Brown, plays down Bart's role in his success, according to the manager's son Jack Bart and Jeff Allen, who now runs Bart's agency Universal Attractions.
The pair insists a touching scene in the film in which Brown shovels dirt on his manager's grave is entirely fictional, as Brown did not even attend the funeral. They also claim the movie portrays the singer as masterminding vital business decisions that should have been credited to Bart, including the way his live shows were promoted.
Allen tells The Hollywood Reporter, "The truth is… that was Ben's idea and Ben's expertise because he started as a club owner and a concert promoter. So where they portray Ben as kind of following James Brown's lead, it was the other way around. Everything that Brown knew or learned or accomplished was through Ben Bart's tutelage."
The two men also claim the film suggests producer Ralph Bass was responsible for discovering the star, but Bart's son claims his father was called by an Atlanta, Georgia concert promoter who said, "'There's a young fellow down here by the name of James Brown that is a great dancer and… he's got a lot of potential. You should come down and take a look at him.' That's how James Brown was discovered."