Jerry Sandusky's Adopted Son Claims Abuse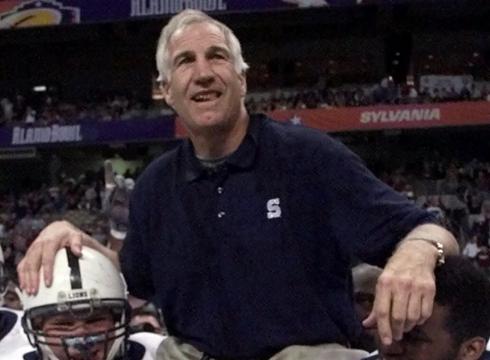 Jerry Sandusky's adopted son, Matt, is now the latest in a long list of accusers alleging abuse at the hands of the former Penn State assistant football coach.
Despite initially denying any sort of sexual misconduct at the hands of his dad — whom he went to live with at the age of 11 — the 33-year-old's lawyers revealed his son offered to testify admitting otherwise.
A statement released by his lawyers, Andrew Shubin and Justine Andronici, read: "During the trial, Matt Sandusky contacted us and requested our advice and assistance in arranging a meeting with prosecutors to disclose for the first time in this case that he is a victim of Jerry Sandusky's abuse."
A jury is currently deliberating the charges against Sandusky, 68, who is charged with 48 counts of sexual abuse and other offenses. If convicted, the father of six adopted children — who refused to testify during his trial — could spend the remainder of his life in jail.
More:
Kutcher learned 'great lesson' from Paterno tweet uproar