Joan Rivers Heckled by Anti-Fur Activists at Book Event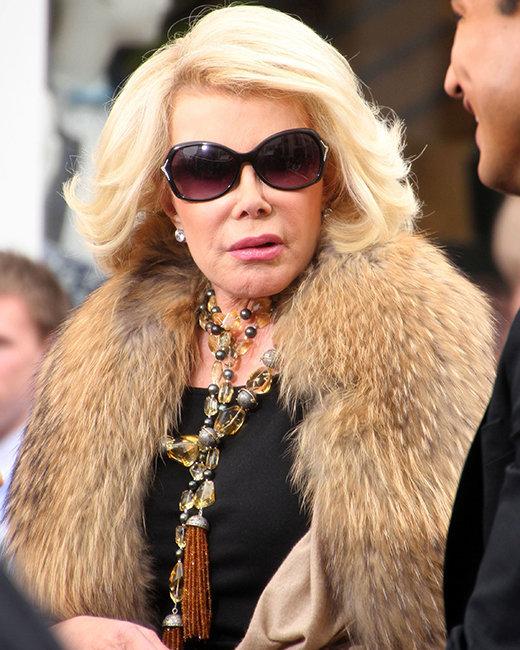 WENN/Try CW
Comedienne Joan Rivers came under fire from anti-fur protesters at a book promotion in New York on Tuesday (01Jul14).
The Fashion Police host was fielding questions about her latest tome at a branch of Barnes & Noble when a member of People for the Ethical Treatment of Animals (PETA) stood up and asked why she wears fur. Other PETA activists then brandished anti-fur signs, including one featuring an altered cover of Rivers' new book Diary of a Mad Diva, showing her apparently holding a skinned animal.
Rivers began to respond by insisting she supports the campaigners but she snapped when one interrupted her, saying, "Oh shut up, you don't know what the f**k you're talking about."
Rivers went on to insist she does not condone the production of new fur garments, saying, "Number one, all the fur I wear has been killed over the years and those furs can either lie in my cellar or go to the opera. Number two, I totally agree with you but there are other issues, I also work very hard, I have four rescue dogs so we all do what we do."
The explanation was greeted with applause from the audience. The incident was the second consecutive day of drama for the funnywoman in New York – during a book signing on Monday (30Jun14) Rivers, who is an ordained minister, officiated at the impromptu marriage of a gay couple.