Joan Rivers Storms Out of TV Chat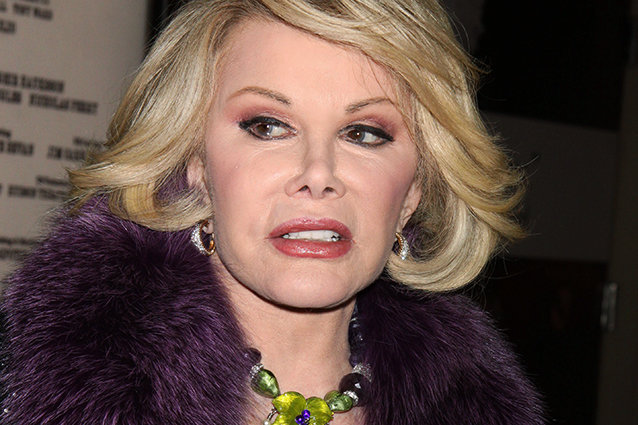 WENN/Joseph Marzullo
Controversial comedienne Joan Rivers stormed out of a TV interview on Saturday (05Jul14) after becoming annoyed by the probing questions.
The veteran star agreed to a chat with CNN journalist Fredericka Whitfield to promote her new book, Diary of a Mad Diva, but she took offence to the presenter's line of questioning.
Rivers responded tersely to claims her TV show Fashion Police is "mean" and that she makes jokes about "off-limits" topics, and when Whitfield pointed out the funnywoman is wearing fur on the cover of her new book, Rivers flipped.
She said, "This whole interview is becoming a defensive interview. Are you wearing leather shoes? Then shut up."
Pulling out her earpiece as she prepared to leave the studio, Rivers added, "I'm going. All you've done is negative… I've made people laugh for 50 years. I am put on Earth to make people laugh."