Justin Bieber Has Brush With Cops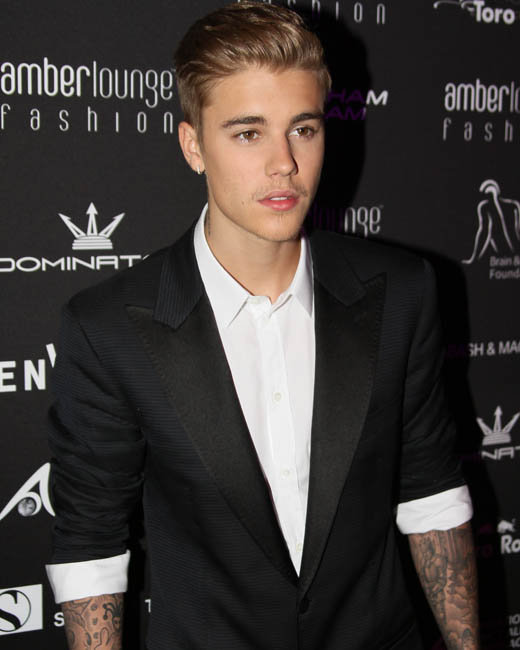 WENN
Justin Bieber had a brush with police officers in Los Angeles this week (beg25Aug14) following an alleged dispute between a fan and his bodyguards.
The troubled pop star was reportedly dining with his on/off girlfriend Selena Gomez at the Dave & Buster's eaterie in the city's Hollywood & Highland Center on Monday night (25Aug14) when Bieber's bodyguards confronted a fan who had taken a video of the singer on her cell phone. The female devotee is said to have refused to hand over her phone to the security team, and police were subsequently called to the scene.
Officers of the Los Angeles Police Department attended but determined no crime had been committed. No arrests were made.
Officer Sara Faden tells the Los Angeles Times, "There's been no theft, no scuffle and no crime occurred."