Kaley Cuoco Laughs Off Nude Snaps Scandal
Splash News
Actress Kaley Cuoco has laughed off her reported involvement in the nude pictures leak by posting a doctored photograph of herself frolicking in a bikini on a beach in Mexico.
The Big Bang Theory star is believed to be among the celebrities who have been targeted by a hacker who published explicit personal pictures of actresses including Jennifer Lawrence and Kirsten Dunst. The hacker behind the leak is believed to have included Cuoco's name on a list of stars whose pictures have yet to be released, but the blonde beauty has laughed off the threat by sharing a humorous snap of herself in a bikini on her Instagram.com page.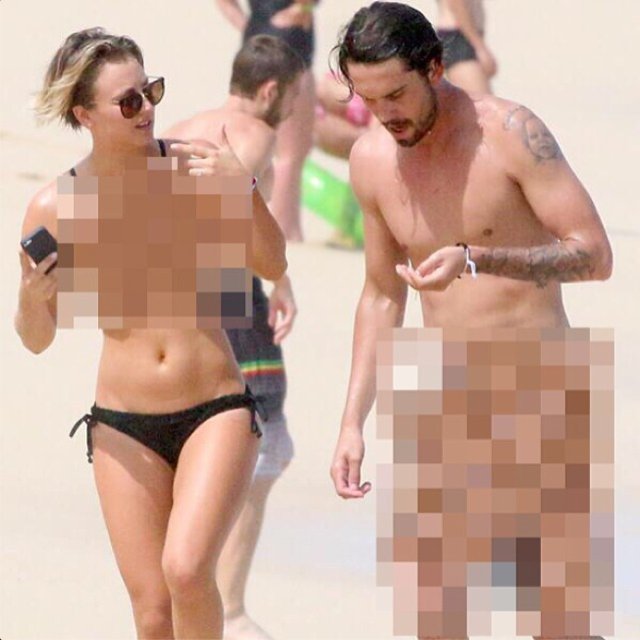 Instagram/normancook
In the photograph, Cuoco is shown frolicking on a beach with her tennis player husband Ryan Sweeting, but her breasts and his groin area have been pixellated out of the shot. She adds in a caption, "What a fun day that was, frolicking with my hubs on the beaches of Mexico! Feels like we forgot something?"
Agents at America's Federal Bureau of Investigation (FBI) have been called in to probe the leak.