Kanye West Wants Paul McCartney Collaboration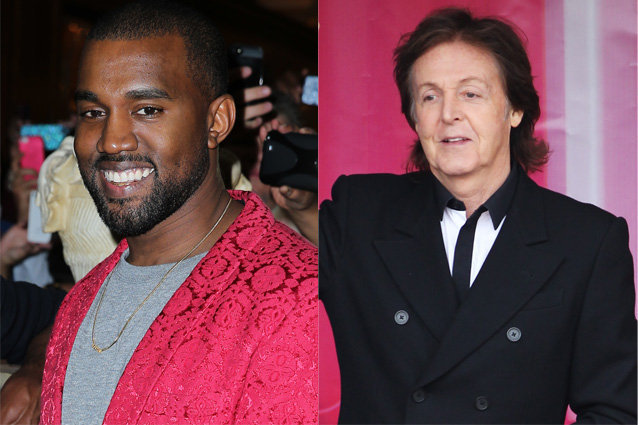 WENN/WENN
Kanye West is reportedly eyeing a collaboration with British music legend Sir Paul McCartney.
The Stronger rapper is putting the finishing touches to his latest solo album and is already looking for his next collaborative project. He is said to have been been pursuing McCartney, and hopes they will head into the recording studio together.
A source tells British newspaper The Sun, "He has been tapping Macca (McCartney) up for a while about working together… they've had a few meetings with each other but both of them always keep their collaborations under wraps until last minute."
West previously released a collaborative album, Watch The Throne, with fellow hip-hop star Jay Z in 2011, while McCartney was most recently recording with Alice Cooper, actor/rocker Johnny Depp and Aerosmith's Joe Perry.