Katy Perry Honors Malaysia Airlines Crash Victims in Video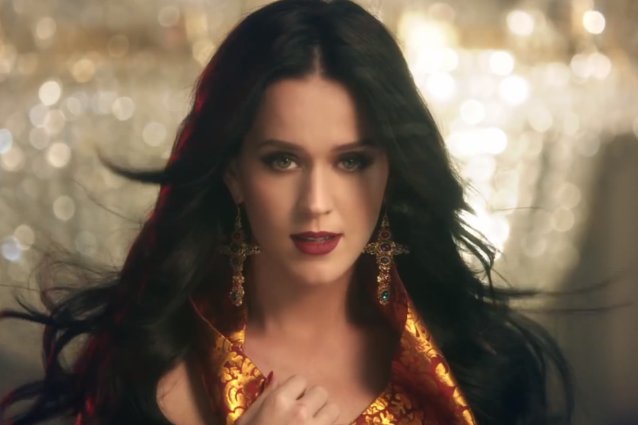 YouTube/katyperryVEVO
Katy Perry has dedicated a special video to the AIDS charity workers who were killed onboard Malaysia Airlines flight MH17 when it was shot down over the Ukraine last week (ends20Jul14).
The jet was flying from Amsterdam, Netherlands to Kuala Lumpur, Malaysia on Thursday (17Jul14) when it was brought down by pro-Russia rebels in the Ukraine, killing all 298 passengers and crew.
A number of those on the plane were travelling to the International AIDS Conference in Melbourne, Australia, where pop star Perry was planning to launch a new promotional video with the United Nations Children's Fund (UNICEF).
The Roar singer has now unveiled the charity clip, titled Unconditionally, and dedicated it to the charity workers who lost their lives, as well as all the other victims onboard the doomed flight.
In a post on her Twitter.com page, Perry writes, "I worked with UNICEF on this new Unconditionally video in support of the 35 million people living with HIV, especially the young people who often suffer in silence. On Thursday, we lost many people who dedicated their lives to fighting HIV on the Malaysia Airlines flight. They were traveling to the International AIDS Conference, where we were planning on launching this video. Now, I would also like to dedicate this video to them, to honour them, and to all the victims of MH17. ‪#‎AIDS2014‬ (sic)."