Keith Urban Dedicates Song to Nicole Kidman on Anniversary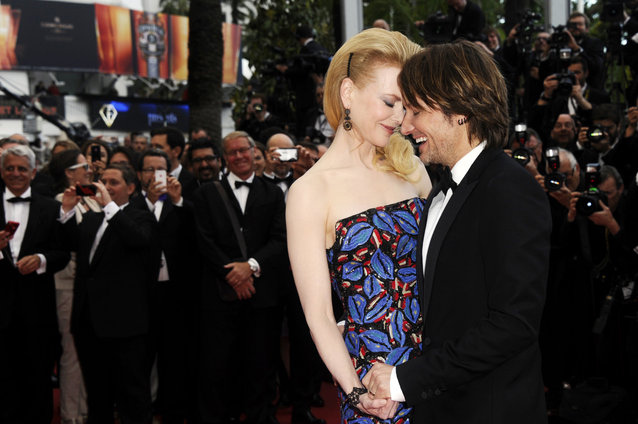 WENN
Country superstar Keith Urban gave his wife Nicole Kidman the ultimate wedding anniversary present at a gig on Wednesday (25Jun14) when he dedicated a song he wrote about their relationship to the actress.
The You'll Think of Me hitmaker was onstage in Melbourne, Australia when he turned his attention to his wife of eight years, who was in the audience. After a fan shouted out "Happy anniversary!", Urban responded, "It is tonight. My wife and I are celebrating eight years of marriage tonight. And she's here tonight."
He then recalled a moment before their wedding, which inspired a track titled Once in a Lifetime. Urban said, "This is a true story… Nic and I had just gotten engaged in September of 2005. And we were planning our wedding, which was going to take place here in Australia, in June. "A couple months or so before our wedding, we were in our hotel and we were talking about the future and I could tell that Nic was getting very nervous about the thought of marrying me. It's a big thing you know. It's a big thing to get married. It takes an enormous amount of trust and a leap of faith."
The singer continued to reassure Kidman, who was previously married to Tom Cruise, that he was going to be "her man, forever", hoping there was a way to show her that he would never leave her side.
The day after their conversation, Urban hit the music studio and wrote Once in a Lifetime, which he dusted off for fans – and Kidman – on Wednesday.
He said, "This is called Once in a Lifetime. Eight years, baby girl, this is for you tonight my love; I love you so much."