Keke Palmer & J. Cole Show Support To Protesters in Ferguson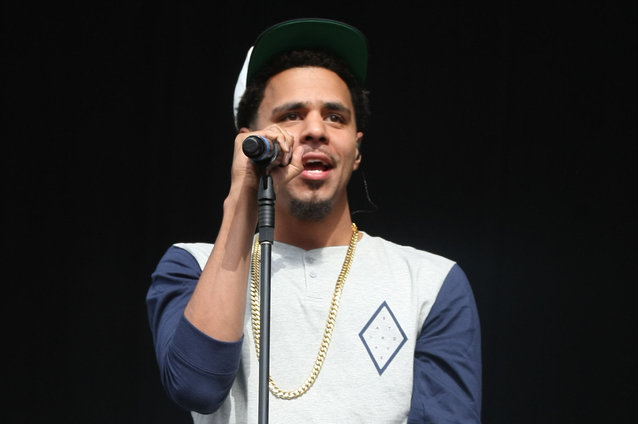 Splash News
Actress Keke Palmer and rapper J. Cole have visited protesters in Ferguson, Missouri to show their support over a shooting controversy.
The city near St. Louis has been torn apart by unrest over the past week (begs09Aug14), as groups of campaigners have taken to the streets to express their outrage over the death of unarmed teenager Michael Brown, who was shot by a local police officer.
Heavily armed riot police descended on the city centre and used tear gas and rubber bullets to break up the demonstration, and while the news has sparked outrage among many celebrities, who have taken to Twitter to voice their disgust, both Palmer and J. Cole decided to witness what the tense atmosphere is like first hand.
The 21-year-old actress had already been urging for unity and nonviolence during the protests on her various social media sites, but was spotted in Ferguson on Sunday (17Aug14). Citizens snapped photos of Palmer as she visited the protesters, and shared them on the microblogging site, with one user writing, "@KekePalmer thank you for showing love to my community," and another adding, ""Thank you for standing with the people of Ferguson."
Palmer also made an appearance at the Greater Grace Church in St. Louis, where she spoke at the podium. Meanwhile, rapper J. Cole, who recently released a tribute song, Be Free, in honour of Brown, was also in Ferguson on Sunday, first stopping by the scene of the crime where the teenager was shot.
Cole spoke to the activists about the unrest, and also stopped by a nearby gas station, where Brown was suspected of stealing a box of cigars. Fans and protesters shared photos and videos of Cole at the scene on social media.