Kevin Spacey Performing At One-Off Benefit Concert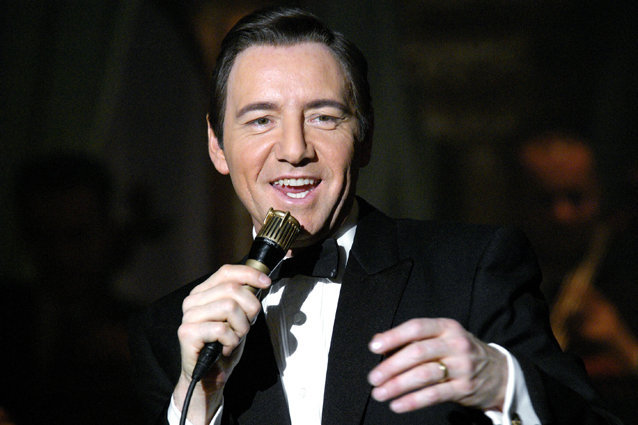 Lionsgate via Everett Collection
Oscar-winning actor Kevin Spacey is set to tackle song classics by Billy Joel, Frank Sinatra and Simon & Garfunkel at a one-off benefit concert next month (Sep14).
The House of Cards star, who portrayed singer Bobby Darin in 2004's Beyond the Sea, will show off his musical talents once again at the Shakespeare Theatre in Washington, D.C. on 29 September (14), when he will be backed by a 40-piece orchestra. Spacey plans to perform a few pop covers, in addition to a collection of swing numbers, intertwined with stories from his career.
He tells the Associated Press, "You never know what I might come up with." Tickets for the gig are priced at $104 (£61) and proceeds will benefit the actor's Kevin Spacey Foundation.