Kourtney Kardashian Had "Surprisingly Easy" Childbirth — So Why Worry?
Rumor has it that reality star Kourtney Kardashian is nervous about the upcoming birth of her baby girl. In fact, she recently tweeted about the horrors of witnessing a painful water birth. 
But she didn't have it so bad the first time around. In fact, after delivering son Mason, she admitted: "It was surprisingly easy and just an incredible experience. I always thought your first is supposed to be really hard, but it was easy. I have an amazing doctor. He actually delivered me!"
She continued, "The room environment was just so relaxing, and everyone I wanted to be there was there — Scott, my mom, Kim and Khloé. No one under 18 is allowed in, so my little sisters Kendall and Kylie couldn't come in."
By the looks of Kourtney, seen below on June 27 in Malibu, she doesn't have too long to wait for the big day!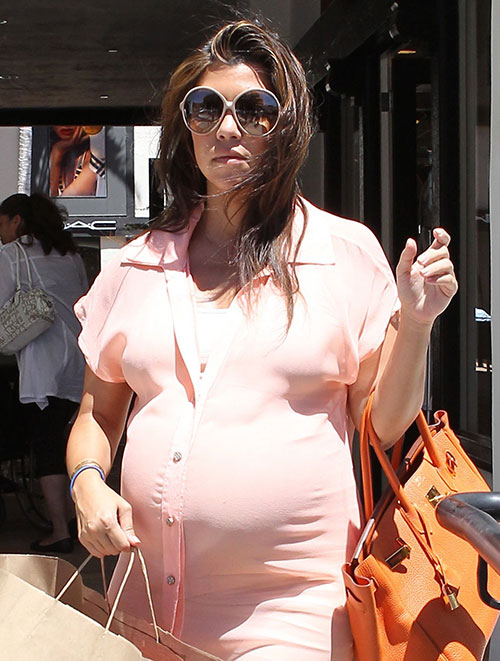 [Photo: X17]
More: