Leonardo DiCaprio & Dustin Lance Black Team For Charles Lindbergh TV Biopic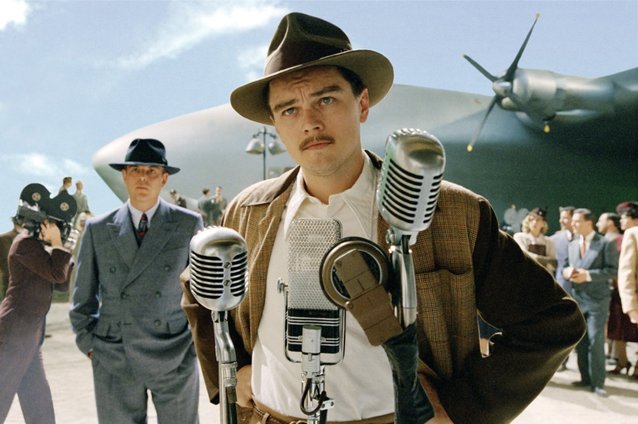 Miramax via Everett Collection
Leonardo DiCaprio has recruited Hollywood screenwriter Dustin Lance Black to adapt a biography of pilot Charles Lindbergh for a TV mini-series.
DiCaprio serves as executive producer to the project, which will bring author A. Scott Berg's book Lindbergh to the small screen.
Black, who picked up an Oscar for his Milk screenplay, will adapt the book chronicling the life of the Lindbergh as he rose to fame and struggled with celebrity after flying the Spirit of St. Louis solo from New York to Paris in 1927.
Black shares his excitement for the new project in a statement which reads: "In Lindbergh's story, we have the very first case of a worldwide media sensation. He was an American daredevil, innovator, record breaker and icon, but he was far from perfect."
"I'm eager to dig into the story of a man who stumbled in his fame, but showed a willingness to learn and attempt to rectify the unseen ramifications of what the world still considers his greatest successes… a man who urged the world to, 'Listen until the end'."