Marion Cunningham Dies at 90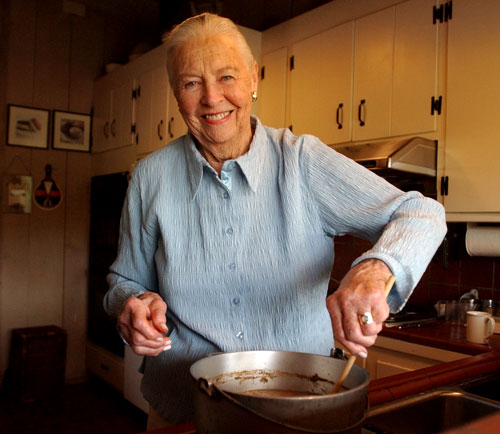 Beloved Learning To Cook author Marion Cunningham, who was widely considered to be the mother of American cooking, has passed away at the age of 90. According to The New York Times, Cunningham died on Wednesday, July 11 in Walnut Creek, Calif., after suffering a series of medical conditions, including Alzheimer's disease and respiratory problems. 
After struggling with alcoholism and agoraphobia (both of which she overcame), Cunningham began cooking in the early '70s and took a class from celebrated chef James Beard. A friendship was born, as was her career when Beard later Cunningham to publisher Alfred A. Knopf for the update of the kitchen must-have The Fannie Farmer Cookbook. Cunningham's other noted books included The Breakfast Book, Cooking with Children, and Lost Recipes. She also had her own Food Network show called Cunningham & Company.
There's no doubt, when it came to delicious, traditional food, Cunningham was the chef to turn to. Cunningham was especially famous for her roast chicken, salad with iceberg lettuce and strawberry shortcake dishes. She was also the deserving recipient of many honors throughout her lifetime, including the Grand Dame award from Les Dames d'Escoffier in 1993, and a Lifetime Achievement Award from the James Beard Foundation in 2003.
Cunningham will be sorely missed, but she will live on in our hearts and her food expertise in our kitchens. 
[Photo credit: AP Photo/Ben Margot]