Megan Fox Opens Up About Being a Mom
Megan Fox
 has been flaunting a pretty obvious maybe-baby bump all around town, sparking widespread pregnancy rumors. (To anyone who knows what her abs and boobs normally look like, it's obvious, right?). 
Although she's staying mum about that growing belly for now, she's insisted all along that she's already a mom (to her stepson Kassius with husband Brian Austin Green). 
In fact, the sexy Transformers actress has said quite a bit about motherhood, kids and what kind of parent she already is.
"I've basically been looking after Kassius since he was three and that's part of my world that very few people really ever understood about me," she said in a recent interview. "I love being a stepmom and I feel that the experience grounds me when nothing else makes sense in my life." 
She explained, "A lot of things make me happy. But I feel unbelievably happy when my nine-year-old stepson tells me I'm beautiful. Kassius is one of the most beautiful things about my life." 
And she's definitely not about to stop at just one child. She told Cosmopolitan magazine: "I want at least two, probably three [kids]. I've always been maternal."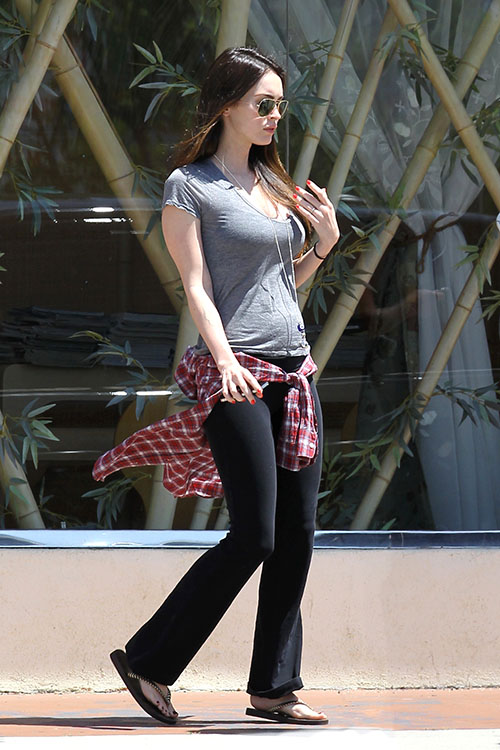 More:
Megan Fox Looks Very Pregnant, So Why Won't She Admit It? — PICS