Miss New York Mallory Hagan Crowned Miss America — Emotional Pic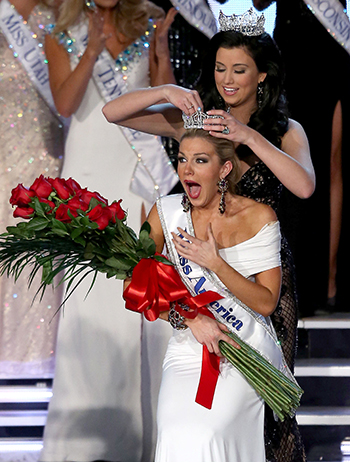 Brooklyn, N.Y., native Mallory Hagan was crowned Miss America last night at the Planet Hollywood Resort and Casino in Las Vegas. She edged out Miss South Carolina Ali Rodgers, who placed second. 
Hagan, who tap danced as her talent, beat the Vegas odds-makers to win the crown. 
For the questions and answers portion of the competition, the 23-year-old answered a question about armed guards in schools. "I don't think the proper way to fight violence is with violence," she responded. 
Miss Universe: 10 Things It Taught Us About Pageants